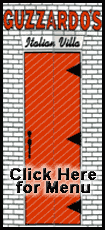 A detailed timeline revealed Thursday by police showed that Ryan Jenkins, who appeared on VH1's "Megan Wants a Millionaire," drove at least 150 miles after allegedly killing 28-year-old Jasmine Fiore and spent more than a day packing enough clothes and other belongings into his getaway car to fill a rented storage unit.
Fiore's body was found early Aug. 15 in a blood-stained suitcase in a Buena Park trash bin by a person searching for recyclables. Her nose was broken, she was badly beaten and she was missing the last digit of all her fingers and her teeth -- presumably to hamper efforts to identify her.
Police ultimately learned her name by tracking the serial number on her breast implants, but not until Jenkins had a three-day head start on his run for the border, police said.
Jenkins, the 32-year-old wealthy son of a prominent Calgary architect, was found Sunday in an isolated motel in Hope, British Columbia, where he had committed suicide. Police were just steps behind, but too late to find him alive.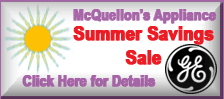 "He left a path of just nonstop evidence and connecting with people, who all got a chance to talk to us," said Buena Park police Sgt. Roger Powell. "Unfortunately, we were a good couple days behind him all along the way, and it's very unfortunate that it ended the way it did."
Police on Thursday revealed almost all they know about the crime and Jenkins' flight. They said extensive surveillance video from two hotels and the couple's Los Angeles penthouse, as well as cell phone records, interviews and other evidence helped them piece together the gruesome crime.
"It all boils down to a domestic violence situation that went way out of hand as a result of jealousy," said Buena Park police Sgt. Frank Nunes.
Investigators also recovered Fiore's missing white 2007 Mercedes-Benz Wednesday in a West Hollywood parking lot. Inside, they found signs of a violent struggle, with swirls of blood "like finger-painting" on the passenger seat, back seat and rear windshield that indicated Fiore fought for her life, Powell said.
Detectives found blood on the patio of the couple's luxury hotel room and found twigs and weeds in the undercarriage of Fiore's car, indicating it had been driven off-road.
In addition, they found a letter in the car's glove box that was written from Jenkins to Fiore, Powell said. He said the letter had been written some time ago, but was "more evidence to believe ... there was a whole lot of jealousy on his part," Powell said. More letters from Jenkins to Fiore -- dozens, all unopened -- were found in desk drawers in the couple's penthouse, he said.
The letters indicated "how much he wanted her to follow his wishes" and clearly showed how jealous and possessive he was, Powell said, although they contained no direct threats.
Jenkins moved to Los Angeles earlier this year to pursue an acting career. He found some success on "Megan Wants a Millionaire," a reality show where wealthy bachelors woo a materialistic blonde. He had completed filming for "I Love Money 3," but VH1 canceled the show before it aired because of the murder.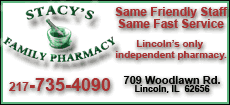 Jenkins met Fiore in Las Vegas shortly after he wrapped filming for "Millionaire" and the two were married in a quickie Vegas wedding on March 18, according to court documents. Friends said Fiore was a model who worked mainly in Las Vegas and Los Angeles, doing gigs such as being bodypainted at parties.
The two apparently had a stormy relationship: Fiore's mother, Lisa Lepore, told the AP last week that her daughter had the marriage annulled in May. There were no records of an annulment in Los Angeles, where the couple lived most recently, or in Las Vegas, where they wed.
Police said Thursday the couple were married when Fiore died and may have remarried after the annulment.
Despite the troubled relationship, however, the two appeared to be trying to make it work.
They checked into the luxury boutique hotel L'Auberge Del Mar around 6:30 p.m. Aug. 13 and had a porter help with a huge cart of luggage at the resort, where rooms range from $300 to $3,000 a night. Later that evening, the couple attended a poker tournament at the nearby San Diego Hilton and left around 2:30 a.m. on Aug. 14.
Surveillance video shows the couple at the valet booth at the hotel, the last time Fiore was seen alive.