So much for the relaxation plan.
After a lightning-paced first seven months in office, this was hardly the long week of quiet time to catch his breath that Obama had sought.
"I think that when I said that the president wanted you guys to take long walks on the beach and relax and just enjoy yourselves and that there would be no news, maybe it was a little bit of wishful thinking," a slightly sheepish spokesman Bill Burton told reporters. In fact, Burton had brought his own wife to Martha's Vineyard, expecting a light week.
It's practically written into the presidential job description that no commander in chief can take a true turn-it-all-off vacation. He gets briefings from aides almost every day. World events invariably intrude. It's almost become a joke that the term "slow August" doesn't exist for a president.
And for this president, the intense interest in All Things Obama makes private time even more challenging.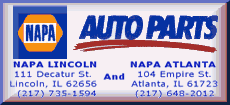 "The president, when he ran for this office, knew that there would be no days where he was completely down," Burton said.
Still, all presidents spend part of their summers away from miserably sticky Washington and some of the stresses of the job.
Thomas Jefferson left the capital in mid-July and didn't return until October, setting an early precedent.
The modern era hardly allows for that much time away. Still, Ronald Reagan spent 335 days of his eight years in office -- totaling almost a year -- at his ranch in Santa Barbara, Calif., where he rode horses and wore his cowboy hat. Bill Clinton spent summers here on Martha's Vineyard, in the Hamptons or in Jackson Hole, Wyo. George W. Bush often spent weeks at time at his ranch in Crawford, Texas.
Obama also is hardly the first president to find his R&R interrupted.
In the run-up to the Persian Gulf War, President George H.W. Bush planned a three-week vacation in Kennebunkport, Maine. He ended up ordering military reserves into battle from his seaside home.
His son was home in Texas in August 2001 when he received a CIA briefing paper warning him of al-Qaida's intentions to strike the United States. The younger Bush also was in Crawford when Hurricane Katrina drowned New Orleans and devastated the Gulf Coast in 2005. His presidency never recovered from his response to the storm, including his decision to not return to Washington until two days after it hit.
It could be argued that Obama needed a summer rest as much or more than any predecessor, given his unusually lengthy road to the White House and the extraordinary number of crises he confronted upon taking office. With a deep recession and two wars to deal with, Obama's hair has gone visibly grayer in just seven months.
He chose to schedule just a week on this idyllic island off the Massachusetts coast to recuperate and recharge for what promises to be a tough fall of health care debates and who knows what else.