Little girl, big vision: Local 4th-grader works to give to the needy

Send a link to a friend
[August 28, 2009] Erin Gowin is a local fourth-grader with world issues on her mind. Instead of spending her summer reveling in school-free days, Erin spent her time thinking of ways to help people in need. She pulled her wagon up and down her block, collecting food for the local food pantry. "Some people said they already gave (to the pantry), and some went and got stuff for me," she said.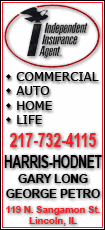 When Erin was finished, she'd collected five grocery bags full of food. She will be walking her wagon to the food pantry this week to deliver her collection.

Erin's efforts to save the world don't stop there. This weekend she's planned a special sale to benefit World Vision, a Christian organization that fights poverty and injustice in underdeveloped nations. "She's been asking to do it all summer, so I thought this would be the best time," said her mother, Suzanne Gowin. Erin's sale is scheduled to coincide with a garage sale her parents are having this weekend, Friday and Saturday.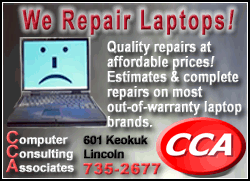 The money raised by the family's garage sale will help fund their international adoption process, but Erin's funds are earmarked for World Vision. Erin's sale will feature handmade necklaces and children's books she wrote with stories and activities. She'll also offer homemade chocolate chip cookies and lemonade. As an added incentive, Erin's parents have promised to match whatever Erin raises to go to World Vision.
Erin first became interested in World Vision at Christmas. Michael and Suzanne Gowin, Erin's parents, both sponsored children through organizations before they met, and they made regular giving a priority in their marriage as well. This year they brought their three children in on the action by helping them use some of their Christmas money to buy gifts from the World Vision gift catalog.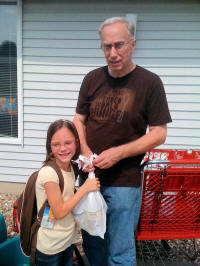 (Erin drops off her food collection at the Lincoln/Logan County Food Pantry. Bill Overton was on hand to accept the donation.)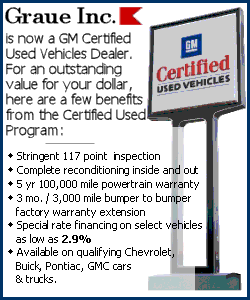 "I bought seeds and Maura bought two chicks, but Liam had pneumonia then so he bought medicine," Erin said. All the Gowin kids' gifts were delivered to needy families by World Vision.
Erin already has plans for the money raised from her sale this weekend. "Maybe some goats," she said, "or mosquito nets for everywhere in Africa. Because they get real sick from mosquitoes."
If she could raise enough money, Erin would like to build a school or help girls who couldn't afford to go to school. "I meet all my friends at school," Erin said. "If I didn't have a school, I wouldn't have any friends."
Erin's sale will take place at 220 Delavan in Lincoln on Friday afternoon from 3:30 to 7 and Saturday from 8 a.m. to 2 p.m.
[By CANDRA LANDERS]