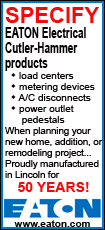 Albert Gonzalez of Miami was charged with conspiracy, wire fraud and aggravated identity theft charges in federal courts in New York and Boston. Court documents filed in federal court in Boston indicate the 28-year-old Gonzalez agreed to plead guilty to 19 counts and combine the two cases in federal court in Massachusetts.
Additional charges against Gonzalez are still pending in New Jersey, but they are not currently part of the plea deal.
The Miami man is accused of swiping the credit and debit card numbers of more than 170 million accounts; officials said Gonzalez was the ringleader of a group that targeted large companies such as T.J. Maxx, Barnes and Noble, Sports Authority and OfficeMax, among others.
Gonzalez' Miami attorney, Rene Palomino Jr. declined comment Friday. He told The Associated Press on Thursday that his client was "extremely remorseful as to what has happened."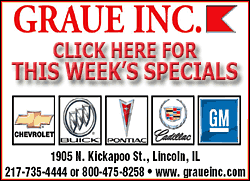 Friday's plea deal on the New York and Massachusetts charges ensures that he will be behind bars for 15 to 25 years. If convicted of all the charges in the plea agreement - and if he had been sentenced to the maximum - he would have received a sentence of several hundred years.
Gonzalez must forfeit his computers, condo, car, and cash; agents seized $1.1 million buried in his parents' backyard. His girlfriend must give back a Tiffany ring Gonzalez gave her and his father and friends have to return Rolex watches he gave to them.
He also will be restricted in his computer and Internet usage during his five years of post-prison, supervised release. That could be the toughest part of the sentence for a hacker who admitted being obsessed with computers.
Gonzalez, who was known online as "soupnazi," was born and raised in Miami and got his first computer as a boy. In high school, he used a computer in his school's library to hack into an Indian government Web site - the FBI was called but Gonzalez was not charged with a crime.
Palomino said Gonzalez was a self-taught computer genius whose interest in technology turned into an addiction. In 2003, Gonzalez was arrested for hacking but not charged because authorities said he became an informant, helping the Secret Service hunt other hackers.
But Gonzalez continued to use his talents in the shadowy online world of data mining. Over the next five years, authorities said, Gonzalez continued to hack into the computer systems of Fortune 500 companies even while providing assistance to the government. A judge allowed him to move from New Jersey back to Florida in 2004, and court documents alleged that Gonzalez hacked into the national restaurant chain Dave & Buster's.