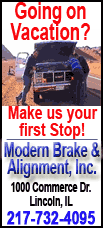 Dr. Conrad Murray, a Las Vegas cardiologist who has been interviewed twice by police, has not been charged with any crime but he is the target of what police term a manslaughter investigation.
The Los Angeles County coroner's office announced Friday in a highly anticipated ruling that Jackson's death was a homicide caused primarily by propofol and another sedative increasing the likelihood of criminal charges against Murray.
In a brief video posted on YouTube earlier this month, Murray said: "I told the truth and I have faith the truth will prevail." Except for the video, Murray has not spoken publicly since Jackson, 50, died June 25.
Murray's attorney, Edward Chernoff, has repeated his assertion that nothing Murray gave Jackson "should have" killed him.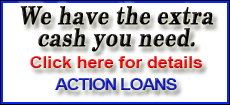 The coroner's office determined the cause of Jackson's death was "acute propofol intoxication." Lorazepam, another sedative sold under the brand name Ativan, contributed to the death.
Additional drugs detected in Jackson's system were the sedatives midazolam and diazepam, the painkiller lidocaine and the stimulant ephedrine.
Multiple search warrants served at Murray's home and businesses in Las Vegas and Houston sought evidence detailing how he procured the propofol that killed Jackson. Jackson's interactions with at least six other doctors also are being scrutinized. In addition, California Attorney General Jerry Brown has opened an independent probe of several physicians.
In the past seven years just a handful of doctors have been convicted of manslaughter, mostly involving their patients' use of painkillers. To win a conviction, prosecutors would have to show that Murray acted recklessly and with negligence.
The coroner's determination of homicide makes it more likely criminal charges will be filed but does not guarantee it.
"That decision is not binding on the district attorney," said Steve Cron, a criminal defense attorney and adjunct professor at Pepperdine University's law school. "But it is one more piece of the puzzle that leads toward the conclusion that someone will be prosecuted for his death."
The coroner's determination of a homicide confirmed what The Associated Press first reported Monday, citing an anonymous law enforcement official.
The coroner did not release Jackson's full autopsy report Friday, citing a security hold requested by Los Angeles authorities investigating the case. The coroner also declined to comment beyond a short statement announcing the manner and cause of death.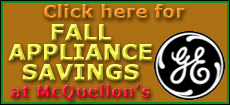 Murray's attorney said he was disappointed the full autopsy report wasn't released. Without that, it was impossible to seek independent expert opinion on the significance of the various drugs detected.
"Release the toxicology report, the whole thing. Sunlight is the best disinfectant," Chernoff said. "This smells like gamesmanship."
It's not clear when the full report may be released. The coroner said the security hold would remain until the investigation is wrapped up. The Los Angeles Police Department and the district attorney's office said they did not know when that would be.
When Michael Jackson's promoter AEG Live hired Murray to help keep the aging pop star fit for a series of comeback concerts in London, the doctor hadn't paid the mortgage on his country club mansion in 2009, and according to court records, he owed a total of at least $680,000 in judgments against him and his medical practice, delinquent student loans, child support and credit cards.
For Murray, the $150,000-a-month job was a break he desperately needed.
Jackson got to know Murray in Las Vegas, where he moved after a stint overseas following his 2005 exoneration on child molestation charges and where the Caribbean native ran a clinic.
According to court records, Murray told investigators that over about six hours he injected Jackson with two doses each of lorazepam and midazolam. Finally, around 10:40 a.m., Murray said he succumbed to Jackson's demands and administered propofol, a drug Murray said he had given Jackson every night for six weeks. He said he had diluted the propofol with lidocaine.