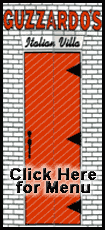 The blaze in the steep San Gabriel Mountains above La Canada Flintridge spread out in all directions Friday, the most active flanks to the north, deeper into the forest and east, said Forest Service spokesman Stanton Florea. The fire was creeping slowly toward the city of Altadena, but no homes were immediately threatened Friday evening, Florea said. It was zero percent contained.
A major goal was to keep the fire from spreading up Mount Wilson, where many of the region's broadcast and communications antennas and the historic Mount Wilson Observatory are located, officials said.
Authorities issued a mandatory evacuation notice early Saturday morning for many residents with homes located within a half-square-mile area and on the slopes of the San Gabriel Mountains. An evacuation center was set up at La Canada High School.
With hundreds of homes in La Canada Flintridge evacuated, hundreds more residents were packed and ready to move on a moment's notice.
"We're boxed up and ready to go," said La Canada Flintridge resident Steve Buntich, watching helicopters line up to siphon water from a golf course reservoir. He said his wife and children had evacuated to a friend's house for several hours, but had since returned home.
Firefighters made good progress Friday against a fire on the Palos Verdes Peninsula fire that roared to life on the south Los Angeles County coast Thursday night. As many as 1,500 people were forced to flee at the height of the fire, but calm, windless conditions allowed water-dropping helicopters to extinguish much of the fire. It was 90 percent contained, late Friday, officials said. Six homes received minor exterior damage, and the only structures destroyed were an outbuilding and gazebo. No injuries were reported.
Elsewhere in the Angeles National Forest, more than 1,600 firefighters working in 102-degree heat had achieved 85 percent containment of a 3.3-square-mile blaze in a canyon above the city of Azusa. No structures were threatened or damaged
"We're getting a handle on it. It's just taking a little longer than expected," said U.S. Forest Service spokeswoman Rachel Mailo.
To the north in the state's coastal midsection, a nearly 8-square-mile fire threatening Pinnacles National Monument kept 100 homes under evacuation orders near the Monterey County town of Soledad. The blaze, only 15 percent contained, was started by agricultural fireworks used to scare animals away from crops.