Several more militants were wounded in the camp, located on a small island in the Swat River opposite the town of Charbagh, the army said. It said the operation followed reports on the camp by intelligence agents and local residents.
"The place was being used as a launching pad for preparing the suicide attackers," the army said in a statement, adding that those being trained were to bomb targets in Swat, including the valley's main city of Mingora.
About a week ago, two suicide attacks on consecutive days killed seven people in Swat.
"In the last weeks, the terrorists have been sending suicide bombers to cities in the valley. We have been working to find their source, and today we destroyed that source," Lt. Col. Akthar Abbas, the army spokesman in Swat, told The Associated Press.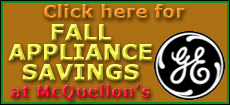 Abbas said another six militants were killed in two separate operations elsewhere in the Valley. In one operation, five Taliban fighters were killed, including a close aid to a high-ranking Taliban commander, Shah Doraan.
The officer said military operations were weakening the Taliban, and that many had chosen to turn themselves in rather than fight.
"With every day passing, the noose is being tightened around them, and that's why more and more of them are opting to surrender," Abbas said.
Separately, the army said it had arrested another 11 suspected militants in separate search operations in the region.
Security forces have been winding down a nearly three-month offensive to dislodge the Taliban from the Swat Valley and surrounding areas, but sporadic clashes continue. The army has also been accused of carrying out extra-judicial killings of suspected Taliban and then dumping their bodies on streets in towns around Swat. Security forces have strongly denied the allegations.
The United Nations said this past week that about 1.5 million people who had fled fighting in the wider region were returning home, and the World Health Organization said it was concerned about providing health support for them.
Authorities also have been battling militants in Pakistan's lawless and remote tribal belt along its northwestern border with Afghanistan.
Two intelligence and a government official said one militant was killed and another captured during an attack on a security checkpoint that wounded a soldier in the North Waziristan tribal region.
The officials, who spoke on condition of anonymity because they were not authorized to release the information to media, said an unspecified number of militants in a car attacked the checkpoint on a main road linking the area to South Waziristan, the Taliban heartland.