All major media polls have forecast that the Liberal Democratic Party will lose badly to the opposition Democratic Party of Japan in Sunday's balloting for the 480 seats in the powerful lower house of parliament.
If it does, opposition leader Yukio Hatoyama is likely to become prime minister and form the country's first non-LDP Cabinet in more than a decade and only its second since the party was created in 1955.
The vote is seen as a barometer of voter frustrations over the economy, which is in one of its worst slumps since World War II, and a loss of confidence in the Liberal Democrats' ability to tackle tough issues such as the rising national debt and rapidly aging population.
Prime Minister Taro Aso - whose own support ratings have sagged to a dismal 20 percent - called on voters in one of his final pitches Saturday to stick with his party, saying the Democrats are untested and unable to lead.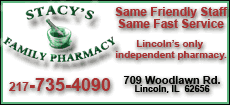 "Can you trust these people? It's a problem if you feel uneasy whether they can really run this country," Aso told a crowd in Oyama City, north of Tokyo.
Aso said more time is needed for economic reforms and asked for support "so our government can accomplish our economic measures."
He and the ruling party, however, have taken a big hit on the economic front.
On Friday, the government reported that the unemployment rate hit 5.7 percent - the highest level in Japan's post-World War II era - and that deflation intensified and families have cut spending, largely because they are afraid of what's ahead and are choosing to save whatever money they can as a safety measure.
Hatoyama has used the nation's economic insecurities as a strong argument for change.
He has promised to cut wasteful spending, hold off on tax hikes planned by the Liberal Democrats and put more money into consumers' pockets. That is a sharp contrast with the Liberal Democrats' heavy focus on tax-funded stimulus packages that increase government spending and debt.
The Organization for Economic Cooperation and Development predicts that the country's public debt, already the highest among member countries, may reach 200 percent of gross domestic product next year.
Making the situation more dire is Japan's rapidly aging demographic, which means more people are on pensions and there is a shrinking pool of taxpayers to support them and other government programs.
Still, doubts remain about whether the Democrats can deliver on their promises.