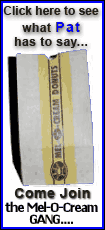 Instead, what he's seen so far are anonymous attacks in the form of mines and roadside bombings - the mark of what he calls a cowardly adversary.
"I'm not impressed with them," Leon, 25, of Herndon, Va., said this past week from a Marines camp deep in the southern province of Helmand, where U.S. forces are challenging Taliban insurgents and their devastating use of IEDs, or homemade bombs. "I expected more of a stand-and-fight. All these guys do is IEDs."
Marines on the front lines in southern Afghanistan say there's no question that the militants are just as deadly as the Iraqi insurgents they once fought in Iraq's Anbar Province. The Afghan enemy is proving to be a smaller, but smarter opponent, taking full advantage of the country's craggy and enveloping terrain in eluding and then striking at U.S troops.
In interviews, Marines across Helmand said their new foes are not as religiously fanatic as the Syrian and Chechen militants they fought in Iraq and often tend to be hired for battle. U.S. commanders call them the "$10 Taliban."
Taking advantage of the Afghanistan's mountainous rural landscape, the fighters often spread out their numbers, hiding in fields and planting bombs on roads, rather than taking aim at U.S. forces from snipers' nests in urban settings, as often was the case in Iraq. And they are not as bent on suicide, often retreating to fight another day.
"One thing about Afghanistan, they're not trying to go to paradise," said Sgt. Robert Warren, 26, of Peshtigo, Wis. He served a tour in both Iraq and Afghanistan before his current assignment at Combat Outpost Sharp, a Marines camp hidden in cornfields and dirt piles.
"They want to live to see tomorrow," Warren said. "They engage with us, but when they know we'll call in air support, they'll break contact with us. ... They're just as fierce, but they're smarter."
Marine commanders believe they face between 7,000 and 11,000 Taliban fighters in Afghanistan, although it is unclear how many are low-level militants hired for battle as opposed to extremist leaders.
By comparison, officials still are unsure how many members of al-Qaida in Iraq remain. Earlier estimates ranged between 850 to several thousand full-time fighters, although commanders believe that number has been reduced significantly as a result of counterinsurgency efforts in Iraq.
There are some similarities between the fighters in Iraq and Afghanistan. Officers and enlisted troops said both foes have no qualms about using civilians as human shields.