Senate week in review: Bomke applauds governor's veto of flawed ethics bill

Send a link to a friend
[August 29, 2009] SPRINGFIELD -- Working to beat the deadline to act on the more than 800 pieces of legislation that lawmakers approved this year, Gov. Pat Quinn was busy this week approving -- and vetoing -- the remaining bills awaiting his consideration, according to state Sen. Larry Bomke, R-Springfield.
In his most signification action, Quinn vetoed a campaign finance bill that had drawn criticism from virtually every major reform organization in Illinois, the media and many lawmakers.

Bomke commended the governor's decision, noting that House Bill 7 was a loophole-laden measure with contribution limits that were too high and broad definitions that would hinder the legislation's effectiveness. Republicans and reform groups noted that although the measure would have enforced the first limits ever on campaign contributions, the limits were so high that they would have been largely ineffective.
Under the provisions of House Bill 7, individuals would have been allowed to donate $5,000, businesses and associations could have donated $10,000, and political committees could advance candidates up to $90,000 a year -- all significantly higher limits than those proposed by the Illinois Reform Commission, a panel established by Quinn to identify areas in need of reform.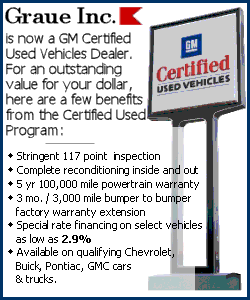 Bomke said that the governor's veto gives lawmakers an opportunity to craft campaign finance reform that shows the public they are serious about limiting political contributions and increasing transparency.
Lawmakers on both sides of the aisle are expected to work with the governor and "good government" groups in the coming months to craft a new reform measure that incorporates ideas and suggestions from all parties. Senate Republicans are pushing for a number of additions to the reform package, including more stringent campaign finance limits, legislation that would allow for a recall provision in the state's constitution, revising how the state draws its legislative districts, and a special election to fill any future U.S. Senate seat vacancies.
[Text from file sent on behalf of Sen. Larry Bomke by Illinois Senate Republican staff]