Many towns along the 375-mile route from Granite City to Chicago also will be celebrating Route 66 as a welcoming route to bicyclists from Aug. 29 to Sept. 3 as part of the 2009 Route 66 Trail Ride.
"This will be a major event for bicyclists and all Route 66 fans," said, Geoff Ladd, executive director of the Abraham Lincoln Tourism Bureau of Logan County. "During its 83 year history, route 66 has attracted thousands of travelers to stop and sample our community's local history and special flavor. Our event will allow us to refocus attention on our community and attract future travelers on bikes and in cars."
The League of Illinois Bicyclists, Route 66 Trail Executive Council and the Illinois Department of Natural Resources will also be on hand to raise public awareness and encourage route improvements, including signage, paved shoulders, connecting routes and off-road trails that will make Route 66 even more inviting.
Ed Barsotti, executive director of the League of Illinois Bicyclists, said, "Bicycling Route 66 gives riders the chance to recapture a bit of the past in an enjoyable, healthy way while imagining what the route was like during its heyday. Our hope is that thousands of bicyclists and others will follow, traveling Route 66 for exhilarating and nostalgic rides."
"The Route 66 ride is a chance to sample what we believe will be a great recreational and educational experience for bicyclists at all levels from local recreational riders to cross-country tourists," said Donovan Gardner, chair of the Route 66 Trail Executive Committee.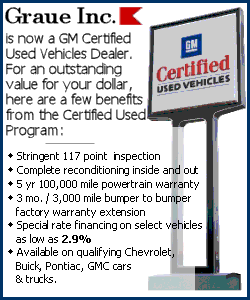 The ride will start at the Old Chain of Rocks Bridge in Granite City, Illinois north of St. Louis and will end near the Art Institute in downtown Chicago. Overnight stops will be in Carlinville, Springfield, Bloomington, Dwight and Joliet. Bicyclists can ride the entire route or as much as they want and at their own pace.
Other towns through which the ride will pass are: Edwardsville, Hamel, Staunton, Benld, Gillespie, Girard, Virden, Thayer, Auburn, Chatham, Sherman, Williamsville, Atlanta, Lincoln, Normal, Towanda, Lexington, Chenoa, Pontiac, Odell, Braidwood, Wilmington, Elwood, Manhattan, Lockport and more.
Ride registration is free for league members and $25 for non-members. Cue sheets will be sent to riders who register in advance for the ride. For more details to www.bikelib.org/route66/2009ride.
[Text from file received from Abraham Lincoln Tourism]