But faculty want an "orderly transition" rather than immediate firings or resignations. They also would like a say in who Gov. Pat Quinn appoints to the university's board of trustees, which hires the university president and campus chancellors.

The 15-member executive committee of the faculty Senate said in a statement Thursday that, while President B. Joseph White and Chancellor Richard Herman aren't solely responsible for the trouble, their involvement makes them poor candidates to clean up the mess. The full faculty Senate is expected to vote on the statement next week.

"What we are calling for is a transition to a new leadership," said Joyce Tolliver, an assistant professor of Spanish and chair of the committee. "Largely, that's based on the need to go forward and the recognition that now the reputation of the university has been damaged to an extent that can only be repaired with new leadership."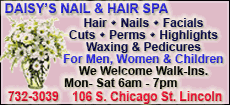 Still, the committee said immediate removal of White and Herman would leave a leadership void, which Tolliver believes the two can capably fill in the short term.
"They're still men with great experience," she said.
Neither appears ready to leave.
White was not available for comment Thursday but said this week that he considered resigning but decided leaving would do more harm than good.
Herman released a statement Thursday saying he expects to meet soon with the board of trustees.
"I will serve as long as my contribution is deemed valuable," he said.
News reports in May revealed the Urbana-Champaign campus tracked politically connected candidates with a list known as Category I and admitted some unqualified candidates to the school.
Quinn created the Illinois Admissions Review Commission to examine the influence of political clout on admissions at the university.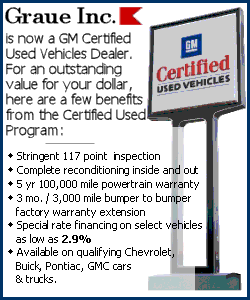 The panel criticized both White and Herman, particularly Herman, who bargained to get favored candidates into law school and, in the commissioners' view, failed to try to stop what was happening.
The commission recommended that all trustees resign, Quinn appoint a new board and the new board examine White's and Herman's performances.
Seven trustees have offered their resignations, and Quinn has appointed two replacements so far.
The faculty committee asked Quinn to consider input from a task force of educators from U of I campuses and elsewhere when making future appointments.
Quinn's office did not immediately respond to a request for comment.
Faculty leaders don't have a timeline for White and Herman to be replaced, Tolliver said, but believe they shouldn't leave simultaneously. If trustees follow the faculty recommendation, the time involved in replacing White and Herman would be determined in part by how long the search for replacements would take, she said.
White was hired in November 2004 after his predecessor, James Stukel, had announced in January 2004 that he would retire. Herman has been chancellor since 2005.
Copyright 2009 The Associated Press. All rights reserved. This material may not be published, broadcast, rewritten or redistributed.