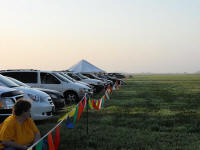 Before the sun was up, a crowd gathered at the airport Saturday morning to witness the balloon "fly-in" ...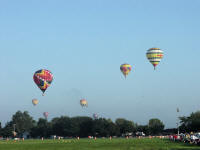 ... and this year, they were not disappointed. As balloons crested the horizon from the northwest, the awe of the floating wonders captured the audience.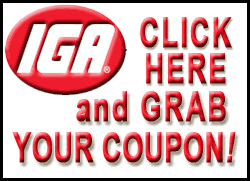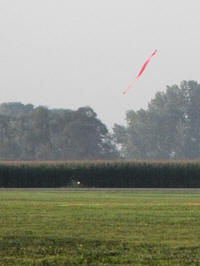 Balloonists dropped flag-tailed beanbags at a target on the ground. This one landed just short of its goal.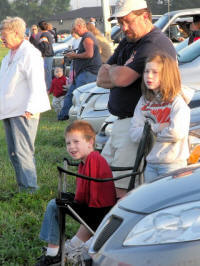 These youngsters felt the cold as they tucked their hands under their arms or legs to shield from the rather cool 60-degree breeze.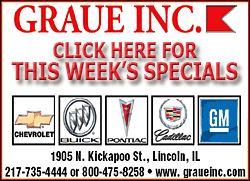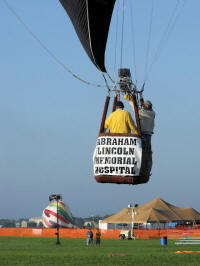 The crew of the ALMH- sponsored balloon drops low to the ground in hopes of hitting the target dead center.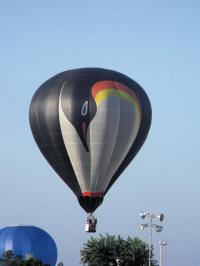 The penguin balloon depicts the bird tucking his head down against the cold.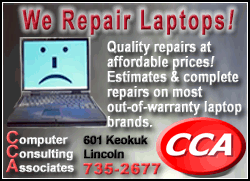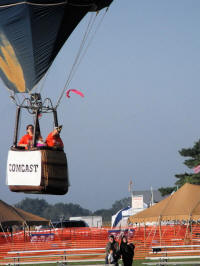 The Comcast-sponsored balloon crew tosses out their beanbag.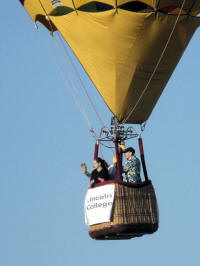 Members of the Lincoln College- sponsored balloon crew wave at the audience as they fly in.