Growth in gross domestic product accelerated to 6.1 percent from a year earlier in the April-June quarter from 5.8 percent in the previous quarter, the government's Central Statistical Organisation said Monday.
The uptick signals that the worst effects of the global financial crisis may have passed for Asia's third-largest economy. India's relatively low dependence on exports meant that it weathered the global economic storm better than many countries. Yet economists and policy makers now worry that the domestic engine of the economy is under threat from weak rains, which could dent the recovery and trigger food price inflation.
"The worst in terms of the external-led downturn is over," Sherman Chan, an economist at Moody's Economy.com said by phone from Sydney. "What is more of a threat now is domestic concerns, coming from the drought."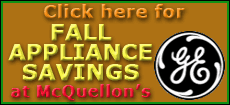 She worries that the drought will have knock on effects through the economy over the next half year, as declining agricultural output reduces demand for transportation and storage, hits both exports and domestic trade, and reduces incomes for hundreds of millions of Indians who rely on farming for their livelihoods.
While agriculture accounted for just 16.3 percent of India's GDP from April-June, some 65 percent of the population depend on it as their main source of income, according to Citigroup.
Monsoon rains from June 1 through August 19 are 26 percent below normal, according to the Ministry of Agriculture, and drought has been declared in at least 44 percent of India's districts according to news reports.
Growth of agriculture and related industries slowed to 2.4 percent during the April-June quarter, down from 3.0 percent that same period last year, the Central Statistical Organization said.
Cotton production is down 10.5 percent this season from last year and sugarcane output shrank 22.1 percent.
The quarterly rebound was led by mining and financial services, which grew 7.9 percent and 8.1 percent respectively.
There have also been signs of a turnaround in manufacturing, which grew 3.4 percent during the quarter, after contracting by 1.4 percent the prior quarter. Output is still weaker than it was during the June quarter last year, when manufacturing grew 5.5 percent.