Sinking Asian stock markets were led by a 6.7 percent fall in China's benchmark. Oil investors often look to stock markets as a barometer of sentiment about the economy.
Benchmark crude for October delivery was down $1.51 cents to $71.23 a barrel noon European electronic trading on the New York Mercantile Exchange. The contract Friday added 25 cents to settle at $72.74 after tumbling from near $75 earlier in the week.
Oil has traded near $70 a barrel for most of the last few months as investors struggle to gauge how robust the U.S. recovery will be. Crude has tried and failed several times, including last week, to break through the $75 level.
"Oil looks a little tired," said Christoffer Moltke-Leth, head of sales for Saxo Capital Markets in Singapore. "We're seeing an economic recovery, but that's already been built into the price."
The U.S. economy will likely have to grow at least 2 percent in the third quarter to enthuse traders and push the oil price past $75, Moltke-Leth said.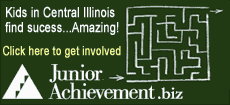 Noting that oil prices have moved in a tight range between $70 and $75 per barrel for most of August, Vienna's JBC Energy said support has come "from a weaker dollar relative to the Euro and growing evidence that the global economy is picking up.
"On the other hand, fundamentals remain plagued by high stock levels," said JBC in its daily newsletter.
Investors will be eyeing the U.S. unemployment report on Friday as a key indicator of the economy's health. A high unemployment rate this year has undermined consumer confidence and hurt crude demand.