Germany's DAX 30 blue-chip index fell 0.7 percent to 5,480.18, while France's CAC-40 was down 0.7 at 3668.34. The London Stock Exchange was closed for a public holiday, and end-of-August trading volumes were light, which can enhance volatility.
Dips in Chinese shares have sent ripples throughout markets in Europe and the United States, since China has continued to grow during the world recession. Questions about China's ability to sustain stimulus-fed growth rates have fueled fears that any global economic recovery may not last.
In Shanghai, the main index plummeted 6.7 percent to 2,697.70, adding to a nearly 3 percent decline on Friday. Hong Kong's Hang Seng lost 1.9 percent. Tokyo's Nikkei 225 stock average lost 41.61 points, or 0.4 percent, to 10,492.53 after jumping over 200 points earlier in the day.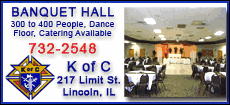 Renewed selling in mainland Chinese shares reflected the growing unease among investors about government measures to restrict the lavish bank lending that's helped send markets surging this year.
In Japan, investors tread cautiously after the Democratic Party of Japan swept to power in national elections over the weekend amid frustrations with the ruling party as the world's second-economy emerges from its worst downturn in decades.
After spiking in the morning, stocks fell as initial enthusiasm over the opposition's victory quickly gave way to concerns about its economic policies and the surging yen, which hurts exports. The Democrats are largely untested and there are worries their programs would increase Japan's already ballooning debt, analysts said.
Elsewhere, Korea's Kospi was down 1.1 percent and India's Sensex dropped 1.7 percent despite Asia's third-largest economy picking up pace in the April-June quarter. Australian shares were down 0.2 percent.