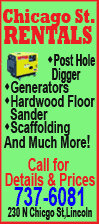 Beginning Tuesday, Cardinal's medical technology division will begin operating as a separate company called Carefusion, containing nearly two dozen device businesses that were acquired since the mid-1990s.
Wall Street analysts have almost unanimously approved of the plan, predicting both companies will report higher earnings after working through initial reorganization.
"Fundamentally, distributing pharmaceuticals and medical supplies is a completely different business from developing medical technology," said David Schlotterbeck, newly appointed chief of Carefusion. "We really felt that because these two businesses are so different, they could each thrive more productively on their own."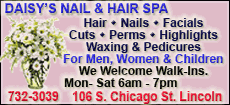 Carefusion's business, which had a fiscal 2009 profit of $448 million, focuses on drug infusion pumps, respiratory equipment and medication dispensing systems. The new company will be headquartered in San Diego.
The spinoff marks the end of Cardinal's long-term strategy of using cash from its core business to expand into faster growing health care segments -- a strategy that has challenged other competitors in the drug distribution field.
Competitor AmerisourceBergen followed a similar path with its 2007 spin off of PharMerica, an institutional pharmacy that was originally acquired to broaden the company's services for hospitals and other health care facilities.
Beginning in 1996, Dublin, Ohio-based Cardinal began a steady series of purchases ranging from medical device companies to pharmaceutical packaging providers.
According to analyst John Kreger of William Blair & Co., the goal was to diversify revenue while cutting costs by combining administrative functions.
"I think the decision by management to spin off Carefusion is an admission that the synergies for creating this health care conglomerate never really materialized," Kreger said.
Analysts say the new Cardinal Health will be able to concentrate more on its core distribution business, after several high-profile stumbles in recent years.
In 2007 the company temporarily lost its license to distribute highly addictive medications in three states, after allegedly failing to report suspicious sales of controlled substances. The company ultimately paid $34 million to the Justice Department to settle the claims.