If it's hard to breathe, that's an emergency. It's the not-so-obvious cases that can have parents, or the sick of any age, fretting.
"There tends to be a lot of hysteria," said Dr. Nathan Litman of the Children's Hospital at Montefiore Medical Center in New York. "We should try to emphasize the prevention mode, and the rational approach to dealing with the illness rather than when the child has a runny nose running to the emergency room."
Symptoms of any flu include fever of 100 degrees or more, cough, body chills and aches, congestion. Diarrhea and vomiting sometimes occur, particularly with the swine flu that doctors call the 2009 H1N1 flu.
Regardless of the strain, most people who otherwise are healthy need to stay home and rest, and get plenty of fluids, health officials agree.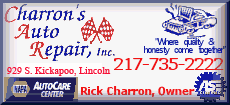 But there's a catch. Not everyone with swine flu gets a fever, making it hard to know if they've got that or a common cold.
That doesn't happen too often, although there are no good statistics and no one knows if those people even are as contagious as the fevered, said Dr. Anne Schuchat, director of the Centers for Disease Control and Prevention's National Center for Immunization and Respiratory Diseases. But generally, people without a fever don't get as sick.
Signs to seek emergency care include shortness of breath, chest pain or pressure, confusion or seizures, persistent vomiting or inability to hold down liquids, bluish lips.
Who's at higher risk from any kind of flu?
Pregnant women; people of any age with heart disease, asthma, diabetes and other chronic illnesses; children under 2; people over 65.
While the over-65 tend not to catch swine flu, they are prime targets of the regular winter flu -- and there's no way for patients to tell the two apart.