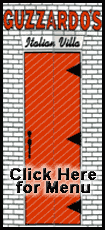 While threatening weather on Friday kept the Logan County Airport crowd down to a few thousand, the remainder of the weekend saw huge, record-breaking crowds everywhere.

For a time on Saturday, the art fair at Latham Park needed a traffic cop as people from all over central Illinois filled the sidewalks to view the artistry of dozens of artists. Even a chilly Sunday morning brought a good turnout, and when the day grew warmer, a crowd again came to stroll through the park.

The linkage between Latham to Scully Park also was alive with visitors. Culler's Fries workers said that from the moment they opened until they closed, they were doling out their popular fries to walkers. Their stand, just off Latham Park, was so busy that they weren't sure how many potatoes they went through, but the manager estimated at least 1,000 pounds during their two-day stint. ther activities along the square heading toward Scully Park also had consistent crowds, with The Art of Wine being the largest draw. David Lanterman said that business at this year's "taste" was "absolutely great," and that oftentimes his store, Beans and Such, was crammed full of people.

All the vintners also said they had an excellent weekend, with one saying they ran through two boxes of business cards given to prospective wine customers.

At Scully, where art, crafts and a healthy assortment of miscellany filled the park, every purveyor asked said their weekend was "great," "couldn't have been better" or "the best weekend I have had in a long time."

Oasis volunteers at Scully Park were constantly busy trying to keep up with food requests all day Saturday. The volunteers manning the huge grill said they never stopped adding meat to the flames all day and never had seen a day like Saturday in all the years they had worked the festival.

Even with a brisk beginning on Sunday, the park was filled with a crowd again by noon.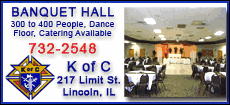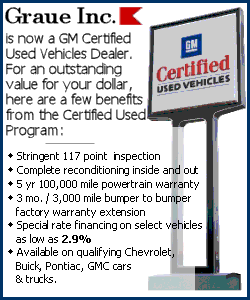 Still, with all that, Saturday night at the airport bested all. According to Dan Fulscher, Logan County Emergency Management Agency director, the Logan County Airport can hold 3,500 to 3,800 vehicles. And the lot was filled. Using conservative math of 2.5 people per vehicle, that means 10,000 individuals attended the Saturday afternoon and evening events.
Catching up with chamber staff on Sunday, a reporter asked the question of 10,000 people in one night, and early estimates confirm that huge number. Andi Hake, director of the Lincoln/Logan County Chamber of Commerce, said that it would be a while before a fairly accurate number would be known, but both she and event coordinator Heidi Browne believed 10,000 was a solid estimate.
On Sunday, solid crowds came and went at the Postville Courthouse 1840's Craft Fair as well. At one time, parking was a block away on side streets in all directions, and the lot at the Veterans of Foreign Wars across the street was filled with vehicles.
For a time over the noon hour, the large grill at the Kiwanis food tent could not keep up with the demand for IGA pork chop sandwiches.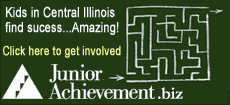 As the weekend wound down and vendors packed up, the wine-tasting event still had a crowded tent.
One lifelong Lincoln resident remarked, "I have never seen this many people in Lincoln in my entire life." Others at the table agreed, and raised glasses on high to a toast.
"Well done" to everyone in Lincoln who offered visitors and residents courtesies, and to every volunteer.
[By MIKE FAK; LDN]