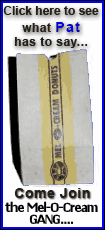 Each of the 12 DivorceCare sessions will include a video on an issue related to divorce and recovery. The video, which also is closed captioned for the hearing impaired, is followed by group discussion.

"What's Happening to Me?" is the topic to be explored Sept. 8. Designed to introduce participants to the support group concept, the first session looks at why divorce hurts so much and how those who are experiencing separation or divorce can begin to stabilize their lives. The video features psychotherapist Les Carter of the Minirth Clinic in Richardson, Texas, and Myles Munroe, Ph.D., author of "Single, Married, Separated & Life After Divorce."

On Sept. 15 the topic is "The Road to Healing," which looks at the losses associated with divorce, the importance of grieving, and some initial steps to take to begin the healing process. The video features H. Norman Wright, author of more than 70 books, including "Recovering From the Losses of Life" and "Crisis Counseling." Wright also teaches at Talbot Graduate School of Theology and serves on the executive board of the American Association of Christian Counselors.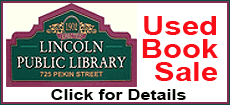 In the video "Facing My Anger" on Sept. 22, psychotherapist Les Carter explores eight sources of anger and offers practical suggestions on how to deal with it. Co-author of "The Anger Workbook," Carter is known as "America's Anger Expert"; he conducts anger management workshops around the country.
"Facing My Depression" looks at losses that accompany divorce and how they contribute to depression, and identifies effective ways of dealing with that depression. The video, which will be shown Sept. 29, features psychology professor Archibald Hart, Ph.D., and pastoral ministries professor David Seamands, Ph.D.
Healthy ways to overcome the loneliness of divorce will be the topic Oct. 6. In the video "Facing My Loneliness," psychotherapist Les Carter looks at causes of loneliness and pitfalls to avoid when working through lonely feelings. In addition, Myles Munroe offers suggestions for moving out of loneliness and into a fulfilling life.
On Oct. 13, "What Does the Owner's Manual Say?" will offer biblical guidance on issues related to separation, divorce and remarriage. The video features Tony Evans, Ph.D., author and founder of Oak Cliff Bible Fellowship, Dallas, Texas; Jim Talley, Ph.D., author of "Life After Divorce" and "Reconcilable Differences"; and Craig Keener, Ph.D., professor of New Testament studies at Eastern Baptist Theological Seminary, Wynnewood, Pa., and author of "And Marries Another."
On Oct. 20, "New Relationships" and "Single Sexuality" will answer questions such as: Am I ready to begin dating again? How can I make sure a new relationship will work out? If I don't remarry, how can I deal with the loss of intimacy? The video features pastor and author Tony Evans; Gary Richmond, pastor and author of "The Divorce Decision"; author and speaker Dick Purnell; licensed clinical social worker Linda Mintle, Ph.D.; and Elsa Kok, former editor of the single-parent-family edition of Focus on the Family magazine.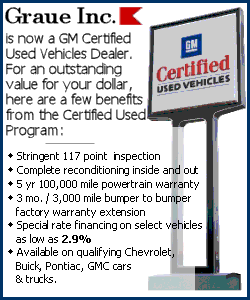 "Financial Survival," the topic for Oct. 27, focuses on key financial issues related to divorce and offers suggestions for achieving financial stability as quickly as possible. The video, which features the late Larry Burkett, identifies three "budget busters" and how to make ends meet. Burkett was founder of the world's largest Christian financial counseling organization and author of several books, including "The Complete Financial Guide for Single Parents."
Successful parenting during and after divorce will be discussed Nov. 3. "KidCare" looks at divorce's effect on children of different ages, advises parents on how to help their children cope with their parents' divorce, and suggests ways to minimize the negative effects of parental dating. Featured experts are Bob Barnes, Ph.D., counselor and author of "Single Parenting" and "Raising Confident Kids"; Archibald Hart; and pastor, author and counselor Gary Richmond.
The video "Forgiveness" on Nov. 10 compares the emotional and physical effects of unforgiveness with the freedom and permanent healing that come through forgiving the former spouse. It features psychologist and author Robert Abarno, Ph.D., and counselor Doug Easterday, author of "Restoration Through Forgiveness."
The biblical concept of reconciliation will be discussed Nov. 17. The video "Reconciliation" looks at reasons to consider reconciliation and offers practical advice on that process. Pastor, author and counselor Gary Richmond and author-counselor Jim Talley are featured.
Positive experiences that can come out of divorce will be topic for the final session on Nov. 24. "Moving On, Growing Closer to God" looks at the spiritual growth and renewal that can result from divorce. Among the experts featured in the video are Myles Munroe and Robert Abarno.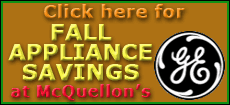 Participants may join the DivorceCare group at any time during the 12-week series; preregistration is not required. Cost of the DivorceCare workbook is $12. Child care is available. Call 217-732-9294 for more information.
[Text from file received]