Y Party Nights are a fun way to spend a Friday night! Dec. 18 will bring the Disney Party to life. Participants in second to fifth grade will join in games and activities, contests, pizza, snacks, and more. Register now to avoid any late fees.

YMCA Girls Basketball registration is under way now through Dec. 23. This instructional program is designed to introduce girls in first to sixth grade to the world of basketball. Practices are once a week and games are on Sundays. Registration fees will increase starting Dec. 24-30. Don't miss out on the fun. Register today.

Winter break will soon be here. Register your children for December School's Out Fun Days. This program is a safe and fun environment where participants enjoy many activities, including crafts, games, indoor gym play, snacks and more. Fun Days will be on Dec. 21, 22 and 23 and again on Dec. 28, 29 and 30. Sign up for all six Fun Days and receive a $10 discount off your total Fun Days fees. Register early to ensure your spot, as these Fun Days fill up fast.

Are you ready for a quick game of pickup basketball? Dec. 3 marked the first time participants met on Thursday nights, 7-8:30, for Hoop It Up. This program is for adults 18 years and older who enjoy playing basketball with friends. New teams are formed each week. The cost is $2 for Y members and $4 for nonmembers.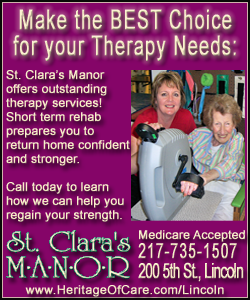 Give me a "Y"! Give me an "M"! Give me a "C"! Give me an "A"! What's that sound like? That's right, cheerleading is back and so is all the spirit. Jan. 4 is the first session of cheerleading, and participants can range in age from 4 years old all the way to 12th grade. Registration for this program must be completed a week prior to Jan. 4, so cartwheel, flip or just run here to get signed up.
2010 will bring many fantastic changes to our Friends and Fun and Preschool Play Days. Friends and Fun is now accepting children up to age 5, while our Preschool Play Days is now accepting children down to age 3. These changes will give parents more options to choose the days and times to attend our programs. Registrations are accepted at any time for these programs.
[Text from file received from Lincoln Area YMCA]