Bank of America's board late Wednesday named its 50-year-old consumer and small business banking chief, Brian Moynihan, as president and CEO. The promotion ended a months-long search complicated by pay restrictions imposed by government pay czar Kenneth Feinberg before the bank repaid $45 billion of federal bailout loans needed to prevent its failure over the past year.
"I am pleased that it's finally over," said Nancy Bush, managing member of NAB Research LLC in Annandale, N.J. Bush said there will be divergent opinions both on Wall Street and within the bank about Moynihan, but overall, she feels it was the smart move.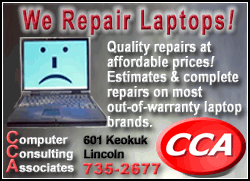 "My concern about bringing in an external candidate was that somebody would come in and feel the need to put their stamp on the company through a restructuring or through a period of turbulence," she said. "The bank just doesn't need that right now. An internal candidate who knows the players and who knows what needs to be done ... is probably a wiser choice at this point."
Analysts have said outside candidates likely would have wanted to break up the company, something Bank of America's board reportedly is reluctant to do.
"Brian's wide range of experience, his relationships inside and outside of the company, and his demonstrated ability to understand business dynamics and effect constructive change made him the best person for the position," said Bank of America Chairman Walter E. Massey, who led the CEO search. Massey said that while the bank did consider external candidates, the board decided that Moynihan's experience was as good or better, "and he offered the advantage of a smooth transition."
Bank of America didn't immediately return messages left seeking comment. But Moynihan told The Wall Street Journal Wednesday night that he doesn't plan to exit any current businesses, nor does he foresee making any major changes to the bank's strategy.
"Clearly, customers and clients have benefited from the franchise Ken Lewis, Hugh McColl and others have built over the decades. Our business model has also worked for shareholders," he said in a statement. "What we need to do now is very simple. We need to execute."
Moynihan joined the Charlotte, N.C.-based bank as part of its 2004 purchase of FleetBoston Financial Corp., where he led global wealth and investment management. Over the past year he has served as BofA general counsel, head of global corporate and investment banking and consumer banking chief. He will now join the bank's board of directors.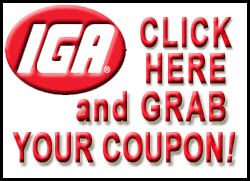 As the new CEO, Moynihan faces many daunting tasks. He must juggle regulatory investigations into the bank's 2008 acquisition of Merrill Lynch while trying to repair relationship with regulators and members of Congress who sharply criticized Lewis after the bank required billions in aid. Some of those lawmakers, including Maryland Democrat Rep. Elijah Cummings, had also questioned Moynihan's leadership skills during a hearing on the Merrill takeover.
Moynihan takes over at time when the bank faces continued loan losses in the billions of dollars. It lost more than $2.2 billion in the third quarter as bad debt kept rising as consumers still struggled to pay their bills. Bank of America, which has about 53 million consumer and small business customers, is considered particularly vulnerable to unemployment, which remains at double-digit levels.
Bank of America told the Treasury Department of its decision before making the announcement, and Treasury raised no objections, according to industry officials familiar with the matter. They spoke on condition of anonymity because the bank's discussions were private.