The move came after investors responded tepidly to a massive stock offer by the New York-based bank. Citi said Wednesday it will sell 5.4 million common shares at a steep discount to raise the cash it needs to repay $20 billion of the $45 billion in government support it received to weather the financial crisis.
Citi is the last remaining Wall Street bank in which the government still owns a major stake. Treasury's move underscores the Obama administration's halting progress in drawing back the tens of billions of dollars it invested to stabilize the banking sector.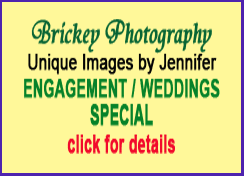 In what it called the largest equity offering in history, Citi is selling the common stock at $3.15 apiece, an 8.7 percent discount to Wednesday's closing stock price. The bank also is selling 35 million tangible equity units, which can be converted into common stock at a later date, for $100 each.
The government converted $25 billion of its Citi bailout into a 34 percent equity ownership stake in the bank earlier this year. The government paid $3.25 a share for its stake, which means it would have lost 10 cents a share in the offering.
"Based on today's offering price, Treasury has decided not to participate in the equity offering," said a department official familiar with the matter who spoke on condition of anonymity because she wasn't authorized to discuss it.
Citigroup's shares dropped 24 cents, or nearly 7 percent, to $3.21 in after-hours trading after closing at $3.45.
The discount reflected investors' continued uncertainty about Citi's financial strength. Analysts believe the bank has benefited from one-time sales and government subsidies but may not yet have repaired its balance sheet and returned to profitability.
The Treasury Department agreed to wait 90 days after the completion of the offering to sell any of the 7.7 billion common shares that it owns. The government has said it plans to sell the entire stake next year.
Treasury Secretary Geithner reiterated this week that the U.S. does not want to be a shareholder in companies. But Treasury's decision to hold its stake shows that the government, too, believes Citi may not be strong enough to stand on its own. It also preserves one of the administration's few remaining bits of leverage in negotiations with the banks.
President Barack Obama called the CEOs of major banks to the White House Monday to press them to lend more and support his overhaul of financial regulation. He said the banks benefited from taxpayer bailouts, and should do their part to support economic recovery.