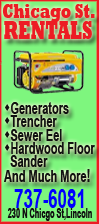 In Europe, the FTSE 100 index of leading British shares was down 31 points, or 0.6 percent, at 5,289.26 while Germany's DAX fell 28.08 points, or 0.5 percent, to 5,875.35. The CAC-40 in France was 22.32 points, or 0.6 percent, lower at 3,853.50.
Earlier in Asia, the Nikkei 225 stock average shed 13.61 points, or 0.1 percent, to 10,163.80, and Hong Kong's Hang Seng slid 264.11 points, or 1.2 percent, to 21,347.63.
Thursday's losses came after a late bout of selling on Wall Street pushed U.S. stocks down to session lows. Further selling is expected at the open later -- Dow futures were 34 points, or 0.3 percent, lower at 10,356 while the broader Standard & Poor's 500 futures fell 4 points, or 0.4 percent, to 1,101.70.
The catalyst for the selling came with the release of the minutes to the last rate-setting meeting of the Fed.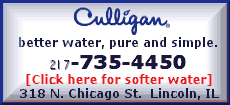 Though the Fed reiterated its pledge to keep interest rates near zero, it noted improvements in the economy and detailed the beginnings of a plan to dismantling a number of its extraordinary lending measures in 2010.
The news stoked speculation the central bank might increase interest rates sooner than expected, leading many investors to shift back into the dollar and out of stocks.
America's ultra-low borrowing costs have contributed to a nine-month bull run in stocks and the sharp fall in the dollar this year. Cheap dollars were used to buy potentially higher-yielding assets like stocks, commodities and foreign currencies.
"The trigger for the dollar rebound is the Fed confirming that many of its liquidity providing measures will be unwound early next year," said Hans Redeker, global head of foreign exchange research at BNP Paribas.
By mid morning London time, the euro was down 1.3 percent at $1.4350, having fallen to $1.4330, its lowest level since early Sept. 7. Meanwhile, the dollar was 0.2 percent higher at 89.96 yen.