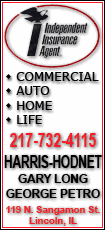 Tech-savvy shoppers are finding it easier than ever to work the system to get the best deals.
They're scanning barcodes with their cell phone cameras to load into price comparison Internet sites while standing in store aisles, using GPS to find discounts at nearby stores and flashing electronic coupons straight from their phones.
The ease of real-time price comparisons creates competitive pressure for retailers that pushes prices down for everyone. Retailers who resist risk losing a sale to a rival even while the customer is still in their own store.
Briana Carter, 31, recently spied a $40 pink laptop cooling pad at a Kohl's department store. She scanned its bar code with her iPhone and using an application called ShopSavvy found the same thing for $25 at online retailer Amazon.com.
While still inside Kohl's, Carter, of Tipton, Ind., bought the pad from Amazon through her phone.
Shoppers definitely have discounts on the brain. Unique visits to the top 10 coupon and rewards sites rose 6 percent from October to November to 70.4 million, Nielsen Co. research said.
Merchants, already struggling with weak sales and a mediocre holiday season in this tough economy, are forced to play along, said David Bassuk, a managing director in the retail practice at consultancy AlixPartners.
Macy's Inc., The Gap Inc., and many others are paying a growing list of sites to list deals online.
A few years ago, the Web site http://www.savings.com/ listed coupons for about 1,000 retailers; that's up to 4,000 now.
"The retailers are very, very hungry right now, so the consumer is in the driver seat," Bassuk said.
Sales to people who click through the savings.com site are expected to double to $200 million this year from last.
"Would they rather have every consumer come directly to them and pay full price? Of course, but the reality is it doesn't happen that way," said savings.com CEO Loren Bendele.
Currently, about 18 percent of cell phones are smart phones; they're on track to be the majority in the U.S. by 2011, Nielsen says.