But the good news comes with a challenge for health officials: how to keep persuading people to get vaccinated when swine flu infections are waning.
"We're worried that people might be thinking out of sight, out of mind," said Tom Skinner, a spokesman for the Centers for Disease Control and Prevention.
Health authorities say that getting vaccinated could be a lifesaver if a new wave of illnesses materializes this winter.
The swine flu vaccine supply started with just a trickle from manufacturers in early October, leading doctors to reserve it for pregnant women, people with asthma, children and young adults, and others at high risk of becomingly severely ill.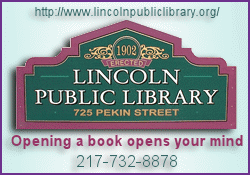 But now 95 million doses are available, and 10 million more are coming out every week. Health officials in 24 states have lifted their recommended restrictions, as have communities in other states, said Paula Steib, spokeswoman for the Association of State and Territorial Health Officials.
The vaccine is so abundant in some places that it is now being given out at drugstores, in addition to doctors' offices and clinics.
Some places are seeing pent-up demand. In Minnesota, a county health department clinic in suburban Minneapolis opened up early and gave out 150 shots in the first two hours on Wednesday -- the first day vaccinations were available to everyone in that state.
Among those in line was Bill Haugen. He escaped swine flu when it swept through the collection agency where he works, and he was worried about its return. "I don't want to bring it home to my kids," said Haugen, 31, who has two young children.
More than 100 mostly healthy people showed up for vaccinations at a Walgreens pharmacy in downtown Chicago on Tuesday, the day the Illinois' public health department lifted its restrictions.
Larry Richmond, a Chicago lawyer who is not in any high-risk group, stopped at the pharmacy Wednesday morning on his way to work. "I'm concerned about the spread of the virus and thought it the prudent thing to do," he said.
In Atlanta, an Emory University student health center started offering the shots to all comers last week, just before students went on winter break. Hundreds showed up.