While dozen of photographers snapped photos, patrons of the Aria Resort & Casino were welcomed with cheers as they entered the lobby of the 4,000-room centerpiece of the $8.5 billion complex.
MGM Mirage CEO Jim Murren said that while many experts thought CityCenter would never open, its employees drove company to make sure it carried through on grand design.
"It was because of (the employees) that we got here, and the promise of 12,000 people that wanted to work hard to provide for their families," Murren told The Associated Press. "It was that promise -- that we didn't want to let them down -- that got us here."
Fireworks and fanfare inaugurated the official launch of the 61-story casino-resort at 11 p.m. Wednesday night and crowds began swarming through the doors around midnight.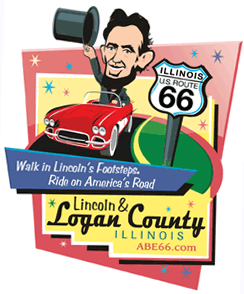 "This is really 21st century Las Vegas," said architect Cesar Pelli, whose team designed Aria. "This is really setting up very high standards that will be very hard to match -- but I hope they will try."
About 5,000 VIPs began entering Aria after 6 p.m. for a gala, greeted by smiling cocktail servers with trays of Dom Perignon champagne and displays of hors d'oeuvres of caviar, seafood and other savory treats.
Models stood at aisleways and casino executives greeted guests, while hundreds streamed into a theater to watch a preview of an Elvis-themed Cirque du Soleil show to debut in February.
"It's beautiful," said 73-year-old retiree Bernard Bouley of Saint Jerome, Canada, about 30 miles from Montreal.
Bouley waited for the opening with a friend in a small park outside the Crystals mall, peering inside the doors to Aria's lobby and glancing at the colorful fountains outside the resort's main valet.
"We just heard about it this morning," Bouley said. "The guy on the bus told us it was opening tonight."
Earlier Wednesday, CityCenter owners MGM Mirage and Dubai World thanked architects, employees and each other at a morning ceremony.
Murren, flanked by executives and employees of the Las Vegas-based company, then rang a bell used for prizefights at the MGM Grand to remotely close the New York Stock Exchange. Shares of MGM Mirage were unchanged at $10.35 Wednesday.
A Nevada gambling regulator last month likened CityCenter's development to a 12-round boxing match, with the opening signifying its midpoint.
"I think clearly that that was the seventh-round bell. Our foe is weakening," Murren told the AP after hammering the bell 56 times. "Our foe -- the economy, the recession, the financial crisis -- our opponent is now the one that's close to its knees, and we're just gaining momentum and gaining strength."