The unemployed would get continued benefits. But conspicuously absent from the plan were President Barack Obama's recently announced proposals to give Social Security recipients $250 payments, a tax credit for small businesses that create jobs and a program awarding tax credits to people who make their homes more energy efficient.
In a statement, Obama said the House measure offers "productive ideas to respond to this great need" for jobs across the country, while urging lawmakers to do more.
"Some may think standing by and taking no action is the right approach, but for the millions of Americans still out of work, inaction is unacceptable," Obama said.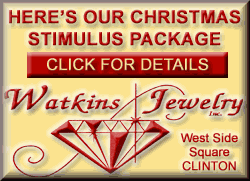 Not a single Republican voted for the plan, which passed on a 217-212 vote after House Speaker Nancy Pelosi, D-Calif., worked the floor for an hour. The measure now goes to the Senate, which won't consider the measure until next year and which generally has a smaller appetite for such deficit-financed economic stimulus measures.
Given increasing anxiety among Democrats over massive budget deficits and the party's poor marks with voters for its free-spending ways, the measure could face a tough road. Some 38 Democrats voted against the plan, mostly moderates and junior members elected from swing districts.
According to documents released by Democrats, the measure would cost $154 billion. But there's also another $20 billion from the federal treasury to keep the highway trust fund afloat.
The measure blends a familiar mix of money for highway, transit and water projects and aid to help communities retain teachers and firefighters. There's also $41 billion for a six-month extension of more generous unemployment benefits and $12 billion to renew health insurance subsidies.
Many of the ideas are renewals of programs started in February's $787 billion economic stimulus bill, which has earned mixed reviews from the public as unemployment has hit 10 percent.
The idea behind the "Jobs for Main Street Act" was to enact fast-acting steps that would quickly boost employment. The bill also reflects concerns among rank-and-file Democrats that the original stimulus measure didn't have enough money for infrastructure projects.
But infrastructure spending is notoriously slow to spend out as projects need to be planned and can require a lengthy contracting process. Many of the so-called shovel ready projects have already been funded.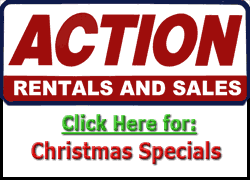 According to the Congressional Budget Office, less than half of the $39 billion in the measure for transportation and housing projects would be spent over the next decade, with just $1.7 billion being spent through next September.
Democrats claimed $75 billion of the measure is "paid for" with unused money from the Wall Street bailout. Republicans countered that the bill is really financed with red ink since the bailout money would otherwise revert to the Treasury to lower the deficit.
Republicans branded the new bill "Son of Stimulus" and were withering in their assessments.
"More spending, more debt. Same lousy policies that haven't produced jobs all year," said House Minority Leader John Boehner, R-Ohio.
Democrats also say that economists largely credit the earlier stimulus measure for the fledgling economic recovery and the improving unemployment picture.