"This resolution is going to tell every citizen of our state that the conduct and behavior of the governor of our state was not suitable and was indeed inappropriate and improper," said Rep. Walt McLeod, D-Little Mountain.
The unanimous vote for censure followed an 18-6 rejection of an impeachment measure. Committee members agreed with a subcommittee decision a week earlier that Sanford's missteps did not warrant removal from office before his second and final term ends in January 2011.
They turned aside sometimes-emotional pleas from colleagues who said the governor had committed serious misconduct by duping his staff into thinking he was hiking the Appalachian Trail when he was really in Argentina for five days to rendezvous with his mistress. He left no one in charge.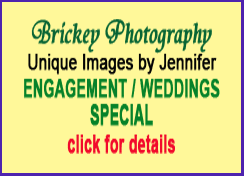 Sanford ignored calls to resign after he returned and tearfully confessed an affair with the woman he later called his soul mate. Some lawmakers said Wednesday he should step down even as they voted against impeachment.
"He said he was taking a hike, and it'd be good if he did take a hike, honestly," said Rep. Leon Stavrinakis, D-Charleston.
State Rep. Greg Delleney, R-Chester, the most vocal proponent of impeachment, said Sanford "through his own deceitful behavior has lost all moral authority." Another lawmaker said any state employee would be fired for leaving his job for five days. But others said impeachment, which would require a Senate trial, would be a distraction when the state has more important things to worry about. The censure still needs House and Senate approval.
Sanford's wife and sons have since moved out of the governor's mansion in Columbia; last week Jenny Sanford filed for divorce.
The censure rebukes Mark Sanford for "dereliction in his duties of office, for official misconduct in office and for abuses of power while in office that has brought ridicule and dishonor to himself, the state of South Carolina, and to its citizens."
In addition to the censure, Sanford also faces up to $74,000 in fines from the State Ethics Commission, which contends he broke more than three dozen laws involving travel in pricey airline seats, using state aircraft for personal and political trips, and improper reimbursements. A hearing is expected early next year.