On Dec. 17, 1903, Wilbur and Orville Wright of Dayton, Ohio, conducted the first successful manpowered airplane flights, near Kitty Hawk, N.C., using their experimental craft, the Wright Flyer.
On this date:
In 1777, France recognized American independence.
In 1830, South American patriot Simon Bolivar died in Colombia.
In 1925, Col. William "Billy" Mitchell was convicted at his court-martial in Washington, D.C., of insubordination for accusing senior military officials of incompetence and criminal negligence; he was suspended from active duty.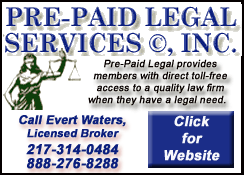 In 1939, the German pocket battleship Admiral Graf Spee was scuttled by its crew, ending the World War II Battle of the River Plate off Uruguay.
In 1957, the United States successfully test-fired the Atlas intercontinental ballistic missile for the first time.
In 1959, Stanley Kramer's anti-nuclear war drama "On the Beach," starring Gregory Peck and Ava Gardner, premiered on all seven continents (including Antarctica).
In 1969, the U.S. Air Force closed its Project "Blue Book" by concluding there was no evidence of extraterrestrial spaceships behind thousands of UFO sightings. An estimated 50 million viewers watched singer Tiny Tim marry his fiancee, Miss Vicky, on NBC's "Tonight Show."
In 1975, Lynette Fromme was sentenced in Sacramento, Calif., to life in prison for her attempt on the life of President Gerald R. Ford. (She was paroled in August 2009.)
In 1979, in a case that aggravated racial tensions, Arthur McDuffie, a black insurance executive, was fatally injured after leading police on a chase with his motorcycle in Miami. (Four white police officers accused of beating McDuffie were later acquitted, sparking riots.)
In 1989, the animated TV series "The Simpsons" premiered on Fox with a Christmas-themed episode.
Ten years ago: President Bill Clinton signed a law letting millions of disabled Americans retain their government-funded health coverage when they take a job. The U.N. Security Council ended a yearlong deadlock and voted to send weapons inspectors back to Iraq and consider suspending sanctions if Baghdad cooperated.