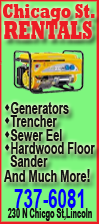 Tens of thousands of people have already been evacuated from the foothills of Mayon, which on Monday emitted lava fountains, powerful booming noises and other signs of an approaching eruption. But authorities are having trouble keeping villagers away from their homes and farms, said Gov. Joey Salceda.
"There are people who have been evacuated three times, and we sigh: 'You again?' " said Salceda of central Albay province. "We've been playing cat and mouse with them."
After a week of puffing out ash and sending bursts of lava trickling down its steep slopes, the 8,070-foot (2,460-meter) mountain overlooking the Gulf of Albay and Legazpi city shook with nearly 2,000 volcanic earthquakes and tremors between Sunday and Monday, state volcanologists said.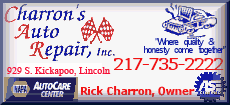 The emission of sulfur dioxide -- an indication of magma rising inside the volcano -- jumped to 6,000 tons per day from the normal 500, said the Philippine Institute of Volcanology and Seismology. It also reported "audible booming and rumbling sounds" in the eastern flank of the volcano, accompanied by intensified crater glow at night.
Lava fountains bursting from the cone-shaped volcano overnight rose 650 feet (200 meters) in the air, the institute said.
Scientists raised the alert level Sunday to one step below a hazardous eruption, saying one was possible within days. The only higher level is when a major eruption is already in progress.
Army troops and police added more patrols to enforce a five-mile (eight-kilometer) exclusion zone around the mountain, Salceda said. The area is about 210 miles (340 kilometers) southeast of Manila.
More than 44,000 residents were given sleeping mats and food inside school buildings, gyms and other emergency shelters, but some have still been spotted checking on their farms in the prohibited zone.
About 3,000 more villagers have held out, staying behind on the fringes of the danger zone out of concern for their homes and belongings. Many have been evacuated only to come back to tend to farms and property.
Army troops have been deployed to persuade them to move to safety, said Jukes Nunez, a disaster management official.
"We won't bodily carry them away because that will violate their rights," Nunez told The Associated Press. "But we've sent troops to persuade and nag them nonstop to move to safer areas."