Several dozen relatives have joined as co-plaintiffs in the trial of Demjanjuk, a retired U.S. auto worker who is charged as an accessory to the murder of 27,900 Jews for his alleged activities as a guard at the camp in Nazi-occupied Poland.
Philip Jacobs, 87, recalled in a breaking voice that his parents and "my beloved girlfriend Ruth," a German native then aged 21, were transported in July 1943 from the Dutch transit camp of Westerbork to Sobibor, where they perished.
"I lost the love of my life and I have missed my parents very much," Jacobs, an Amsterdam resident, told the Munich state court, sitting a few feet from Demjanjuk.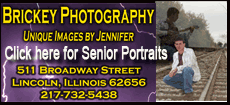 "The events of that time mark every day of my life," said Jacobs, who testified that he escaped the occupied Netherlands in 1941 with money from his father and made his way by a roundabout route to England, where he later served in the Royal Air Force.
Demjanjuk, 89, who was brought into court in a wheelchair, kept his eyes shut through the testimony. He wore a blue baseball cap and had a blanket over his lap.
Robert Cohen, himself an Auschwitz survivor, testified that his brother and parents "went to Sobibor and I never saw them again."
Cohen, 83, said he spent 27 months at various camps, and recalled at one point being transported in open railway cars for 10 days without being given any food.
He remembered that prisoners initially had no idea what the Nazis had in store for them. "We were very naive," he said.
Also among the Dutch Jews murdered at Sobibor were the parents of Marco de Groot, 70, who was 3 1/2 years old when they were rounded up by the Nazis. He said he escaped being arrested along with his mother in Tilburg because he was playing at a neighbor's house.
"My mother was heavily pregnant, so I'm here for my unborn brother or sister too," he told the court.
Robert Jean Wurms, whose two half-sisters were killed at Sobibor and whose father died at Auschwitz, said he found out about their fate from his foster mother when he was 10 or 11.