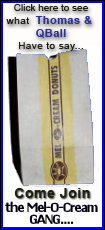 No life-threatening injuries were reported, but passengers were taken to ALMH to receive treatment.

The trailer's contents were strewn about the highway, causing a lane closure for over an hour.

The names of those involved in the accident were not released.

The Atlanta Fire Department, Atlanta Rescue Squad, Logan County Paramedic Association, Logan County Sheriff's Department and Illinois State Police units all responded to the scene.