"Lincoln lost the legal case in question, but our researchers from The Papers of Abraham Lincoln came up with a winner when they discovered that pieces of paper in two separate states were halves of the same document signed by our 16th president when he was an attorney," said Illinois State Historian Thomas Schwartz.

"Although we are largely done with Lincoln's legal papers, it is always exciting to add new documents in Lincoln's hand, especially when they have been in separate pieces for such a long time," said Daniel Stowell, director of The Papers of Abraham Lincoln.

The 1846 document appealing an Edgar County, Ill., case to the Illinois Supreme Court has Lincoln serving as the attorney for the defendant. The lower half is housed at the St. Lawrence University Library in Canton, N.Y., and the upper half is held by the Illinois State Archives in Springfield. It took experts from The Papers of Abraham Lincoln, a comprehensive research project of the Abraham Lincoln Presidential Library and Museum in Springfield, Ill., to realize that the two pieces began as one document.

David Gerleman, assistant editor for The Papers of Abraham Lincoln, participated in a November conference at St. Lawrence University, and while there he examined the lower half of a university library document that bore Lincoln's signature. Library staff prepared a high-resolution digital image of the paper, which upon further investigation was determined to be the lower half of an appeal document in the case of Edgar County, Illinois v. Mayo. Once the case was identified, Gerleman was able to link it to the top half of the document, which is housed at the Illinois State Archives in Springfield. Using a scan of the Illinois document, researchers were able to digitally reunite the two pieces of paper that are believed to have been separated in 1856.

Historical detective work of this type is nothing new for The Papers of Abraham Lincoln, a multiyear project whose goal is to identify, catalog and scan every document written by or to Lincoln during his lifetime.

The case in question began in the May 1846 term of the Edgar County Circuit Court as Mayo v. Edgar County, Ill. Jonathan Mayo was the circuit clerk of Edgar County, and he issued two writs on behalf of the county to obtain payment when individuals forfeited on recognizance bonds. Although the court issued a judgment for the county and executed the judgments, the sheriff recovered no money. Mayo requested that the county pay him $7.93 as a fee for issuing the writs. When the county commissioners refused, Mayo sued the county, and the circuit court ruled for Mayo and awarded $7.93. The county appealed the judgment to the Illinois Supreme Court, which heard the case in its December 1846 term.

As attorney for the county, John Pearson filed an assignment of errors with the Illinois Supreme Court to initiate the appeal. Attorneys used an assignment of errors to summarize mistakes that the lower court had allegedly made in a case, forming the basis for an appeal. Pearson outlined the errors that he believed the Edgar County Circuit Court had made in ruling for Mayo. Mayo retained Lincoln for the appeal, and Lincoln endorsed the assignment of errors. The reunited document reads:

The Plaintiff in error hereby assigs for error

1 That the Judt ought to have been rendered in favor of County of Edgar and against the Deft Mayo

2 That the County is not liable for costs in criminal cases ^proceedings^ in any case

(The document was separated here.)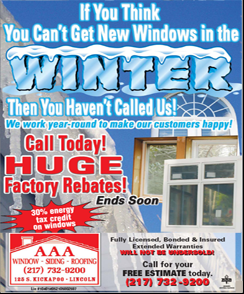 [3] That the County is not liable for costs in a case [of] a ^forfeited^ recognizance prosecuted by the State agai[nst] the Deft
J. Pearson Atty f[or]
Plff in Error
[Joinder in error]
In nullo est erratum
Lincoln p.d.
The abbreviation "p.d." means "pro defendente," which indicates Lincoln was the attorney for the defendant. By adding the phrase "In nullo est erratum" ("In nothing is there error") to the assignment of errors, Lincoln contradicted Pearson's assertions that the lower court had made mistakes in the trial. Lincoln argued that the common law entitled Mayo to be paid the fees, and no state law contradicted the common law on this point. The county had asked Mayo to perform a service, and he did so.
The court disagreed with Lincoln, stating that the county could not be liable for a suit from which it derived no benefit. On Jan. 7, 1847, the Illinois Supreme Court reversed the decision of the Edgar County Circuit Court and ruled for Edgar County against Lincoln's client.
Who separated the document remains a mystery. Someone tore the bottom half from the document, perhaps for Lincoln's signature. Even William Herndon, Lincoln's last law partner, was known to send legal documents with Lincoln's signature to correspondents as souvenirs. However, the person left the top half in the case file, which has been in the Illinois State Archives since the 1930s. St. Lawrence University has had their half of the document for over 30 years, perhaps even longer.
"This single slip of paper bearing Lincoln's signature was in a small collection of similar miscellaneous documents and items that came to St. Lawrence sometime in the unrecorded past," said Mark McMurray, the curator of special collections and university archivist at St. Lawrence University. "But archivists everywhere celebrate this reconstruction of our history, humble piece by piece."
The Papers of Abraham Lincoln is a project of the Illinois Historic Preservation Agency and the Abraham Lincoln Presidential Library and Museum. The Center for State Policy and Leadership at the University of Illinois at Springfield and the Abraham Lincoln Association serve as the project's co-sponsors. They have completed "The Papers of Abraham Lincoln: Legal Documents and Cases," published in 2008 by the University of Virginia Press; and "The Law Practice of Abraham Lincoln, Second Edition," published online in 2009, which may be accessed at www.lawpracticeofabrahamlincoln.org. Researchers and editors are currently at work on documents relating to Lincoln's Illinois papers and his presidential papers.
[Text from file received from the Illinois Historic Preservation Agency]