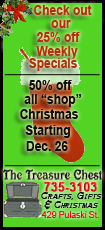 TSA special agents served subpoenas to travel bloggers Steve Frischling and Chris Elliott, demanding that they reveal who leaked the security directive to them. The government says the directive was not supposed to be disclosed to the public.
Frischling said he met with two TSA special agents Tuesday night at his Connecticut home for about three hours and again on Wednesday morning when he was forced to hand over his lap top computer. Frischling said the agents threatened to interfere with his contract to write a blog for KLM Royal Dutch Airlines if he didn't cooperate and provide the name of the person who leaked the memo.
"It literally showed up in my box," Frischling told The Associated Press. "I do not know who it came from." He said he provided the agents a signed statement to that effect.
In a Dec. 29 posting on his blog, Elliott said he had told the TSA agents at his house that he would call his lawyer and get back to them. Elliott said late Wednesday he could not comment until the legal issues had been resolved.
The TSA declined to say how many people were subpoenaed.
The directive was dated Dec. 25 and was issued after a 23-year-old Nigerian man was charged with attempting to bomb a Northwest Airlines flight as it approached Detroit from Amsterdam. The bomb, which allegedly was hidden in Umar Farouk Abdulmutallab's underwear, malfunctioned and no one was killed. Authorities said the device included a syringe and a condom-like bag filled with powder that the FBI determined to be PETN, a common explosive.
The near-miss attack has prompted President Barack Obama to order a review of what intelligence information the government had about Abdulmutallab and why it wasn't shared with the appropriate agencies. He also ordered a review of U.S. aviation security. The government has spent billions of dollars and undergone massive reorganizations since the Sept. 11, 2001, terrorist attacks to prevent such a tragedy from happening again.