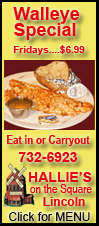 Some were arrested just one day after they were freed. The new allegations against them include domestic battery, unlawful weapons use, aggravated battery and assault, according to a law enforcement official familiar with the records. The official spoke on condition of anonymity because of restrictions on talking to the press.

The men were among 850 who were released in the fall after as little as three weeks behind bars after Illinois Gov. Pat Quinn's administration's secret policy change that was reported by the AP earlier this month. The men's average time in state prison was just 16 days, and their convictions included drunk driving, using drugs, and battery and weapons violations.

In an effort to save money, the Corrections Department changed a practice that required all inmates to stay at least 61 days. The inmates were awarded up to 180 days of good-conduct credit as soon as they entered prison, allowing them to leave almost immediately.

After the AP report, Quinn suspended the plan called "MGT Push" and ordered a review of it by his staff and a former appellate judge. The governor had a news conference in Chicago on Wednesday afternoon to discuss their findings.

The Quinn administration refused to answer questions about the returned inmates earlier this week, and Quinn spokesman Bob Reed did not immediately return a call for comment earlier Wednesday.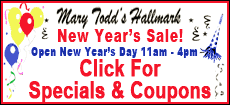 Those who are back in prison ran into problems quickly after their release, according to the law enforcement official, including:
Derrick King, 48, who was released Oct. 20 after serving about a year in Cook County Jail and 14 days at Stateville of a three-year sentence for robbery. The day after his release, he was arrested for assault, then returned to prison.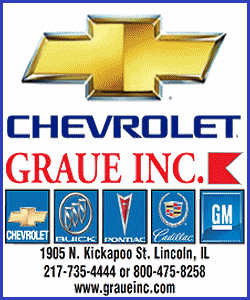 Alfred Wooten, 40, who spent 13 days in Stateville prison before his release Oct. 15 from a one-year sentence for retail theft. Chicago police arrested him Nov. 17 for criminal trespass, then arrested him again Dec. 2 for domestic battery. His parole was then revoked.

Quince Campbell, 25, was sentenced to three years in prison for weapons violations. He was in Cook County Jail for about a year, released from Stateville Sept. 17 after 13 days and arrested again Nov. 4 for having a .22 caliber revolver and ammunition.
It was not immediately clear whether any of them had an attorney.
Others violated parole by getting arrested for battery; making, selling or possessing drugs; theft; or not following parole regulations.
MGT Push, the unpublicized early release plan, is separate from one that Quinn announced in September, designed to save $5 million, most of which would be put into community programs to prevent crime and rehabilitate offenders. Under that plan about 200 people have been released, but after much criticism, Quinn decided to round up 18 of the former inmates who were repeat drunken drivers and shipped them back to prison.
[Associated Press; By JOHN O'CONNOR]
Copyright 2009 The Associated Press. All rights reserved. This material may not be published, broadcast, rewritten or redistributed.
Related article:
Gov. Quinn overhauls prison release program
Ends IDOC's 'MGT Push,' will bolster law and agency operations