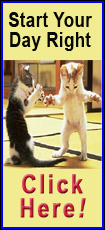 Both tax packages are aimed at getting individuals and companies to spend money to help revive the economy at a time when most are inclined to cut back and save. The business tax credits are designed to help struggling companies stay afloat and reward companies that invest and expand.
Some supporters are skeptical that the tax measures will spur much business investment. For many companies, the goal is simply to stay in business, said Sen. Kent Conrad, D-N.D., chairman of the Senate Budget Committee.
"If you're a business whose orders are falling off dramatically, are you going to add equipment?" Conrad asked.
The nation lost 2.6 million jobs last year and the economy shrank by a 3.8 percent pace in the final quarter, the worst showing for a three-month period in a quarter-century. Many economists think the economy is contracting even more this year.
Bruce Wein, head of law firm DLA Piper's tax practice, said there is no guarantee businesses will use many of the tax credits to increase their spending.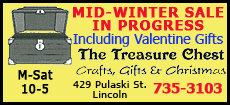 "The question is what do they do with those dollars," Wein said. "Right now there is no requirement to do anything with it."
Republicans and business groups want more tax cuts in the economic recovery package. And the Republican leadership in the Senate demanded Sunday that Democrats cut spending not aimed more at housing issues and tax cuts. President Barack Obama and Vice President Joe Biden are to meet with congressional leaders at the White House on Monday.
Not one Republican voted for the plan in the House after none of their major proposals was accepted. Businesses are lobbying hard to sweeten the tax incentives in the Senate, and Conrad is trying to help.
The centerpiece of both tax packages is a $500 credit for individuals -- $1,000 for couples -- for 2009 and 2010, at a cost of more than $140 billion. For an individual, that amounts to less than $20 a week more take-home pay through 2009, about $10 a week in 2010.
The Senate plan adds a one-time $300 payment to Social Security recipients and disabled veterans, at a cost of $16.9 billion. The House plan does not include the provision.
The Senate plan would also spare more than 20 million middle-income and wealthy taxpayers from being hit with higher alternative minimum taxes that would total about $70 billion in 2009. The one-year fix is not in the House package, but Congress addresses it every year, usually in the fall.