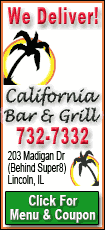 Daschle is expected to answer questions Monday from members of the Senate Finance Committee, which has reported that Daschle recently filed amended tax returns to reflect $128,203 in back taxes and $11,964 in interest. Also, the financial disclosure form Daschle filed about a week ago shows that he made more than $200,000 in the past two years speaking to members of the industry that President Barack Obama wants him to reform.
The speaking fees were just a portion of the more than $5.2 million the former South Dakota senator earned over the past two years as he advised health insurers and hospitals and worked in other industries such as energy and telecommunications, according to a financial statement filed with the Office of Government Ethics.
Senators said Sunday they will await guidance from the Finance Committee before deciding whether the tax problem could stall or even derail his confirmation.
Obama has said that no one in his administration who has lobbied on a set of issues within the past two years can deal with the same subject matter. The president has already approved a few exceptions. Daschle is not a registered lobbyist but he worked at a lobbying firm.
Jenny Backus, a spokeswoman for Daschle, said the money he earned in speaking fees from health care interests do not pose a conflict for the health care reform Obama wants him to lead.
"He welcomed every opportunity to make his case to the American public at large and the health industry in particular that America can't afford to ignore the health care crisis any longer," she said.
Among the health care interest groups paying Daschle for speeches were America's Health Insurance Plans, $40,000 for two speeches; CSL Behring, $30,000; the National Association of Boards of Pharmacy, $16,000; and the Principal Life Insurance Co., $15,000.
Daschle said in a letter to the Department of Health and Human Services ethics office that if he's confirmed by the Senate, he will resign as a senior policy adviser at the Washington law firm of Alston and Bird LLP. He reported earnings of more than $2 million from that firm during the past two years.
Daschle also earned more than $2 million in consulting fees from InterMedia Advisors LLC of New York, an investment firm specializing in buyouts and industry consolidation. He said he also intends to resign from that firm upon his confirmation.
Daschle's financial disclosure report was released after he acknowledged that he had recently filed amended tax returns for 2005-2007. The amended returns reflect additional income for consulting work, the use of a car service and reduced deductions for charitable contributions.