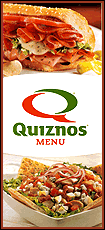 Today's highlight in history:
On Feb. 2, 1943, the remainder of Nazi forces from the Battle of Stalingrad surrendered in a major victory for the Soviets in World War II.
On this date:
In 1536, present-day Buenos Aires, Argentina, was founded by Pedro de Mendoza of Spain.
In 1653, New Amsterdam -- now New York City -- was incorporated.
In 1848, the Treaty of Guadalupe Hidalgo, ending the Mexican-American War, was signed.
In 1870, the "Cardiff Giant," supposedly the petrified remains of a human discovered in Cardiff, N.Y., was revealed to be nothing more than carved gypsum.
In 1876, the National League of Professional Base Ball Clubs was formed in New York.
In 1897, fire destroyed the Pennsylvania state capitol in Harrisburg. (A new statehouse was dedicated on the same site in 1906.)
In 1948, President Harry S. Truman sent a 10-point civil rights program to Congress, where the proposals ran into fierce opposition from southern lawmakers.
In 1959, public schools in Arlington and Norfolk, Va., were racially desegregated without incident.
In 1969, actor Boris Karloff died in Midhurst, England, at age 81.
In 1988, in a speech the broadcast television networks declined to carry live, President Ronald Reagan pressed his case for aid to the Nicaraguan Contras.
Ten years ago: A federal jury in Portland, Ore., ordered abortion foes who had created "wanted" posters and a Web site listing the names and addresses of "baby butchers" to pay $107 million in damages. (Courts later reduced the judgment to more than $16 million; the U.S. Supreme Court has refused three times to hear an appeal by the defendants.)