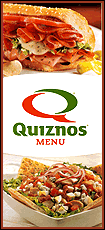 Residents in more remote areas, particularly in western Kentucky, are looking at a more uncertain future shivering in homes without electricity and heat. Thousands of National Guard troops, some wielding chainsaws, cleared out debris-ridden communities and rolled through neighborhoods in Humvees to deliver chili and stew rations to relieved residents.
"The kids were looking out the windows and yelling, 'Yay! We're saved!'" said Bryan Bowling, 30, who's been hunkering down with 18 people next to a fireplace inside his generator-powered home in rural Grayson county, some 90 miles southwest of Louisville.
"It's just good to know that people care," said Bowling, who has a 7-year-old and a 4-year-old.
Kentucky was hit hardest by the winter blast, which has been blamed for more than 40 deaths in nine states from the Ozarks to Appalachia. Officials confirmed at least 16 deaths in Kentucky, most from traffic crashes, hypothermia and carbon monoxide poisoning from improperly used generators.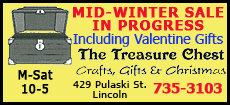 Arkansas, Indiana and other states lashed by the storm were also working to recover. Crews in Arkansas worked to rebuild parts of the system to restore power to some 130,000 customers, and nearly 25,000 homes and businesses in Indiana remained without power.
At its height, the storm knocked out power to 1.3 million customers from the Southern Plains to the East Coast. More than 700,000 of those were in Kentucky -- a state record -- but by Sunday night, that figure had dropped to less than half that. Still, it could be weeks before some people have power again.
"It's going to be a long haul for us," Gov. Steve Beshear said Sunday as he toured hard-hit areas in and around Elizabethtown. "We've thrown everything we have at it. We're going to continue to do that until everyone is back in their homes and back on their feet."
By Sunday night, 93 of Kentucky's 120 counties along with 71 cities had declared a state of emergency, according to Monica French, a spokeswoman for the Kentucky Division of Emergency Management.
The 4,600 soldiers Beshear ordered on duty, including his entire Army National Guard, swept through the state distributing food and water, removing fallen trees, providing security and checking houses in hard-to-reach areas.
In Hardinsburg, one door-to-door check of houses without electricity is being credited for saving the lives of an elderly couple. The Kentucky National Guard said in a press release that two airmen visited the couple's home Sunday and found the wife apparently confused and the husband complaining of nausea.
Both were treated and released at a hospital. Authorities said carbon monoxide levels were more than twice what is considered lethal, and blamed the poisoning on a faulty gas furnace.