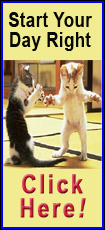 "I engaged in behavior which was regrettable and demonstrated bad judgment," Phelps said in the statement released by one of his agents. "I'm 23 years old and despite the successes I've had in the pool, I acted in a youthful and inappropriate way, not in a manner people have come to expect from me. For this, I am sorry. I promise my fans and the public it will not happen again."
It all sounded so familiar, with good reason. After the 2004 Athens Games, an underage Phelps was arrested for drunken driving, pleaded guilty and apologized to his fans, saying he wouldn't make the same mistake again.
This was different, to be sure, but it could have the same damaging impact on Phelps' image and reputation, which were riding high after he won a record eight gold medals at the Beijing Games.
"Michael is a role model, and he is well aware of the responsibilities and accountability that come with setting a positive example for others, particularly young people," the U.S. Olympic Committee said in a statement. "In this instance, regrettably, he failed to fulfill those responsibilities."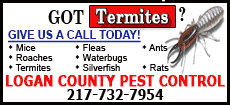 News of the World said the picture was taken during a November house party while Phelps was visiting the University of South Carolina. During that trip, he attended one of the school's football games and received a big ovation when introduced to the crowd.
While the newspaper did not specifically allege that Phelps was smoking pot, it did say the water pipe is generally used for that purpose and anonymously quoted a partygoer who said the Olympic champion was "out of control from the moment he got there." Phelps and his advisers did not dispute the authenticity of the picture.
The party occurred nearly three months after the Olympics while Phelps was taking a long break from training, and his actions should have no impact on the eight golds he won at Beijing. He has never tested positive for banned substances, and this case doesn't fall under any doping rules.
Phelps' main sanctions most likely will be financial -- perhaps doled out by embarrassed sponsors who could reconsider their dealings with a swimmer who hopes to earn $100 million in endorsements.
Phelps was in Tampa, Fla., during Super Bowl week to make promotional appearances on behalf of a sponsor. But he left the city before Sunday's game between the Pittsburgh Steelers and Arizona Cardinals, abandoning his original plan to be at Raymond James Stadium.
USA Swimming said its Olympic champions are "looked up to by people of all ages, especially young athletes who have their own aspirations and dreams."
"That said," the governing body added in a statement, "we realize that none among us is perfect. We hope that Michael can learn from this incident and move forward in a positive way."
Phelps was part of a group of elite athletes who agreed to take part in a pilot testing program designed to increase the accuracy of doping tests. His spot in the program could be at risk, said Travis Tygart, head of the U.S. Anti-Doping Agency.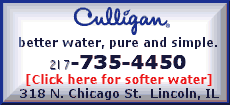 "For one of the Olympics' biggest heroes it's disappointing, and we'll evaluate whether he remains in that program," Tygart said. "But some good education comes from this because he's going to suffer some penalties."
Marijuana is viewed differently from performance-enhancing drugs, according to David Howman, executive director of the World Anti-Doping Agency. An athlete is subject to WADA sanctions only for a positive test that occurs during competition periods.
"We don't have any jurisdiction," Howman said. "It's not banned out of competition. It's only if you test positive in competition."