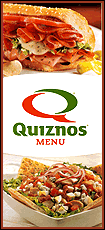 Quetta is the capital of Baluchistan province, which partly borders Afghanistan. The dusty city is believed to be a possible hiding place for Mullah Omar and other Taliban leaders, who are thought to have fled Afghanistan after the U.S. invasion in 2001.
Southwestern Pakistan is also the scene of a low-level insurgency driven by nationalist groups wanting more autonomy for Baluchistan province. But, unlike Taliban and al-Qaida militants who control pockets of the northwest, the Baluch groups are not known to target foreigners. Police said they could not recall another foreigner being kidnapped in Quetta.
Senior police official Khalid Masood said Solecki was an American who had worked in Quetta for more than two years. The U.N. confirmed Solecki had been kidnapped, but would not specify where he was from. In a statement, the U.N. information office in Pakistan conveyed "extreme shock and dismay" at the kidnapping and the killing of the driver, Syed Hashim.
"We strongly condemn this attack on humanitarian workers in Pakistan who have been doing their utmost to deliver their humanitarian mission," it said.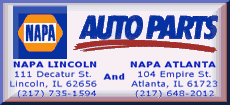 Authorities sealed exit routes from the city, said Wazir Khan Nasir, another officer. Police in the border town of Chaman said they were checking vehicles to prevent the kidnappers from whisking the captive to Afghanistan.
U.S. Embassy spokesman Lou Fintor said American officials were looking into the reports.
It was not immediately clear what impact the abduction would have on U.N. work in Pakistan, if any. The bombing of Islamabad's Marriott hotel in September prompted new U.N. rules prohibiting expatriate staff in Pakistan from living with their children in parts of the country, including Quetta.
General crime has been on the rise in many parts of the country, including kidnappings for ransom. An Iranian diplomat was abducted in the northwestern city of Peshawar last year, and other foreigners and Afghans have also been taken.