Hillary Clinton was the first real career woman to become first lady; she was a practicing lawyer, children's rights advocate and first lady of Arkansas when her husband, Bill, was elected. She offended the public during the campaign by saying she wasn't about to give up her career to "bake cookies and serve tea."
The Clintons pushed the boundaries in other ways.
Bill Clinton joked during the campaign that the country would get two for one if it elected him, speaking about the first lady's long-assumed role as an informal presidential adviser in a way that made the public uncomfortable.
Instead of following tradition and settling in the East Wing, Hillary Clinton raised eyebrows by taking a West Wing office among her husband's top aides. Laura Bush moved the office back to the East Wing, and Mrs. Obama is there, too.
Bill Clinton put his wife in charge of trying to overhaul the health care system, but the effort failed and damaged their public images in the process. Hillary Clinton also was fingered as being involved in various administration scandals. She is the only first lady to testify before a federal grand jury, and once was burned in effigy.
"People expect the first ladies to be more traditional than they expect the women in their own lives to be," said Kristie Miller, an independent historian who has written books about the Coolidge and Wilson first ladies.
If Mrs. Obama, a lawyer who is as accomplished and Ivy League-educated as Hillary Clinton, at some point decided to take her new role beyond what's expected of first ladies, she could have an easier time of it because of what Clinton endured.
"Mrs. Clinton opened that door for other first ladies to walk through," Cordery said. "She pushed the American comfort level with what first ladies could do."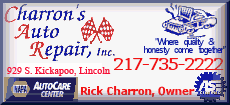 Even Laura Bush, widely viewed as a traditional first lady, broadened the role.
She was the first first lady to record one of the president's Saturday radio messages. She held a news conference in the White House briefing room, rare for a first lady, to accuse Myanmar's military rulers of ineptness after a killer cyclone struck. The plight of pro-democracy activists in Myanmar, also known as Burma, became one of her causes and she consulted often with the U.N. secretary-general. She also championed the rights of Afghan women.
Mrs. Obama will have to be careful about overstepping because some people still have negative impressions of her, Cordery said. Some still regard her as unpatriotic and angry because of her comment during Obama's campaign about being proud of the U.S. for the first time in her adult life.
Cordery said Mrs. Obama is smart enough to have paid close attention to Hillary Clinton's trials and to have reached out for advice on the do's and don'ts of being first lady. Playing off the recent news that Obama won his fight to keep his beloved BlackBerry, Cordery quipped: "Maybe the first lady's private BlackBerry will have Mrs. Clinton on it and they will talk."
___
On the Net:
First ladies:
http://www.whitehouse.gov/about/first_ladies/