The nation's weather

Send a link to a friend

[February 02, 2009] (AP) A cold front pushing across the East will trigger mixed shower activity from the Appalachians to the Gulf Coast early Monday, while bone-chilling temperatures were in store for the northern Plains and the Upper Great Lakes.

Rain and snow showers were forecast for Pennsylvania, Kentucky, Virginia and North Carolina. Isolated thunderstorms were possible along the southern end of the front. Southern Florida and the Florida Keys will have the greatest potential for heavy rainfall and thunderstorm activity.

To the north, another cold front over southern Canada will drop southward into the Midwest. The system's descent will bring strong winds and colder temperatures to areas of the northern Plains and the Upper Great Lakes. Lake-effect snow showers were expected to develop across the northern regions of the Upper Great Lakes.

The West will see fairly benign weather activity on Monday thanks to a high pressure system that will allow for dry conditions across much of the region.

Temperatures in the Lower 48 states on Sunday ranged from a low of minus 20 degrees at Berlin, N.H., to a high of 84 degrees at Thermal, Calif.
___
On the Net:
Weather Underground: http://www.wunderground.com/
National Weather Service:
http://iwin.nws.noaa.gov/
Intellicast:
http://www.intellicast.com/
[Associated Press article from Weather Underground]
Copyright 2009 The Associated Press. All rights reserved. This material may not be published, broadcast, rewritten or redistributed.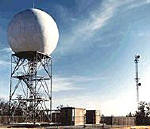 Click the city for more up-to-the-minute weather information.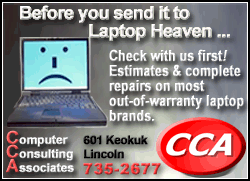 ---
News | Sports | Business | Rural Review | Teaching & Learning | Home and Family | Tourism | Obituaries
Community | Perspectives | Law & Courts | Leisure Time | Spiritual Life | Health & Fitness | Teen Scene
Calendar | Letters to the Editor