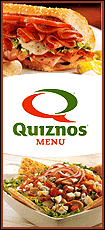 Seated on one of the comfortable couches in the lobby, Mulford-Hill explained her lifelong dedication to treating patients with Alzheimer's, a neurological disease that destroys brain cells, causing problems with memory, thinking and behavior.
Pam is a lifelong Mason City resident, having grown up on a farm. She was one of seven girls and one boy raised by Delmer and Ruby McGinnis. When Pam was a young girl, her mother used to care for an elderly couple down the road. Pam enjoyed helping her mother with the elderly couple and says that after a while the family considered the couple like an extra grandmother and grandfather. It was at this very young age that Pam knew that helping others suffering from dementia was what she wanted to do as a career.
A graduate of Mason City High School, Pam started working at The Christian Village while in school. She attended Capital Area Vocational in Springfield, where she obtained her LPN training. Upon graduating Pam went back to The Christian Village and will shortly be celebrating her 35th year there. She recently married Larry Hill, has three children and enjoys doting on two grandchildren when not at work.
For many years Pam worked in what was called the Mock Alzheimer's Unit in the 200 wing of the nursing home and says the day the huge and beautiful Memory Care Unit opened was an emotional moment in her life. "This is a place where people can wander a bit," she said. "It allows them to socialize within our own little community and not to feel alone."
That doesn't mean the residents are unattended by any means. During the interview Pam had to quickly get up when one of the ladies in a nearby room became disoriented and cried out for help. Immediately Pam was in the room, talking softly and caringly to the woman. Pam told her how it was a beautiful sunny day and wouldn't she like to go see it. You could hear the elderly woman's voice calm down and begin conversing with Pam. The moment of disorientation had passed thanks to Pam being there.
It is this special demeanor Pam brings to the job that makes her appreciated, not only by the residents and their families but by the staff as well.
Julie King, director of admissions, said: "I have worked with Pam since 1994. Her love for the residents, especially those with Alzheimer's dementia, was as evident then as it is today. Her personal goal is to provide the highest quality of life possible for the people she is entrusted to care for and compassion for their loved ones. There are simply not enough superlatives to describe Pam."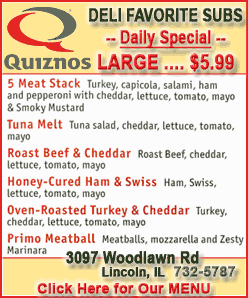 A compassionate person, Mulford-Hill also believes it is important to always be honest with the families of those whose care she has been entrusted with. "I tell them everything, good and bad," she said. "I also tell them what to expect next." Pam also leads a support group the third Thursday of the month for families trying to cope with the stress and sorrow of having a family member with Alzheimer's. Pam says there have been as many as nine families in the group.
Pam obviously has a calm personality that fits well with her calling, but she is more dimensional than that. According to Christina Falcon, "Pam is an encouraging person and she's great with the family members, helping them to cope with their loved ones. We are like one big family here and it is because of her. I feel she has an impact on all of us and has made us better people, and harder workers. Pam is a great person, trainer and an awesome nurse!"
Mulford-Hill has spent extensive time studying Alzheimer's over the years, and she brings that knowledge with her to work every day. Falcon went on to say: "It's exciting working with Pam. She is fun but also serious with her job. She brings the unit together well. She loves her residents and brings joy to each and every one. She gives her staff ongoing and meaningful training and keeps us up to date with things we need to know about Alzheimer's care. We learn something new from her every day."
Lisa Johnson, director of nursing, had previously stated that she believes Mulford-Hill is one of the most knowledgeable people in her field.
Pam finds the hardest part of her job to be saying goodbye, whether it is when someone has to go because they need extensive medical care or they pass away. "That is very hard," she said. "They have been part of our family."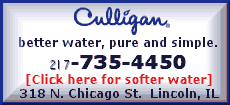 It is this "family"-oriented thinking that Pam Mulford-Hill displays toward everyone who lives and works in the Memory Care Unit at The Christian Village that has made her our Personality of the Week.
[By MIKE FAK]
Previous related article