Red ink for hog producers

Send a link to a friend
[February 11, 2009] URBANA -- When hog producers' books are balanced for 2008, substantial red ink may be expected, according to a University of Illinois Extension study.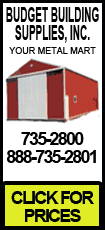 "Hog prices are expected to have averaged about $47.85 per hundredweight in 2008," said Dale Lattz, a U of I Extension farm financial management specialist. "The sharp increase in corn and soybean prices early in the year is likely to result in significantly higher feed costs for 2008. Feed costs are expected to come in about $38.75 per hundredweight and non-feed costs at $19.70 in 2008.

"Total costs of production would be $58.45 per hundredweight, or significantly above the average price received. If these projections materialize, 2008 will result in substantial red ink for hog producers."

Lattz's complete report, "More Red Ink Expected for Hog Producers in 2008 after Experiencing Losses in 2007," can be read online at U of I Extension's farmdoc site. (Report)

Lattz noted that higher total costs in 2007, due mainly to higher feed costs, resulted in hog producer profits decreasing by $9.72 per hundredweight over 2006.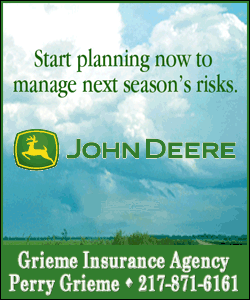 "The 2007 profit margins were the lowest since 1998," he noted.
On the good news front, Lattz said that hog prices might increase in 2009 due to a decrease in pork production.
"Hog producers might experience near-break-even levels in 2009, depending on corn and soybean price levels," he said.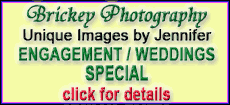 [Text from file received from University of Illinois Extension]