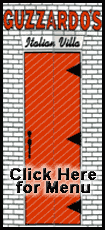 In Luke 5:1-11, we meet three discouraged men. They were fishermen – not recreational fishermen, but workers whose families went hungry if there was no catch. They had fished all night and caught nothing. Now it was morning and the men were washing their nets.
There was a crowd on the beach near where they were working. A big crowd! They were listening to Jesus – pressing in upon him. Jesus steps in the water – out away from the crowd. Suddenly Jesus steps into Simon's boat. "Put out a little way from shore," he asks Peter, and he does. From the boat Jesus continues to teach the crowds. Jesus then turned to Simon. "Put out into the deep water," he tells him, "and let your nets down for a catch."
It was really quite audacious for Jesus, a landsman, to tell a professional fisherman how to do his business. Very audacious – and Peter answers Jesus immediately explaining the facts to him. "It won't do any good," he says, "We have worked all night – and have caught nothing. There is no point to it."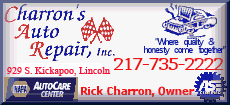 Have you ever been there? You do your best. You work hard. And the results are zero. An important relationship goes sour and there is nothing you can do. You watch a marriage dissolve and you can't save it. A project you have worked on just will not pan out. The harder you try – the less you produce.
Have you ever been in the place where all your wisdom tells you – just give up? I have, and the last thing you want to hear when you are in this position are the words "try harder."
These fishermen were not stupid men. They knew the lake, the ledges where the fish congregated, the kind of weather you had to have to bring in a good catch. They knew the time to fish – and where to fish – and they had gone fishing – at the right time – and at the right place – and come up empty.
"Try over there," Jesus says. "Over there in the deep water – let your nets down for a catch over there."
Peter replies, "We have done everything we should have done, everything we were taught to do by our fathers and their fathers before them, we know our business here Jesus, and we have caught nothing … YET – if you say so – I will let down the nets."
You know the story from here – They threw the nets out from Simon's boat and engulfed such a great score of fish that the nets began to break. Indeed they caught so many fish that the boats began to sink. It was an amazing catch. A catch made in deep water. A catch taken where there should have been no catch. A catch taken at a time of day when no one fishes! It was a miracle catch!
"Put out into the deep waters and let down your nets for a catch." When I read those words … I can almost hear Jesus calling me to go deeper as well. "Come on, Ron; let's dive a little deeper here," Jesus says. "But I tried that before!" I respond. "Come on, let's try it again," Jesus says.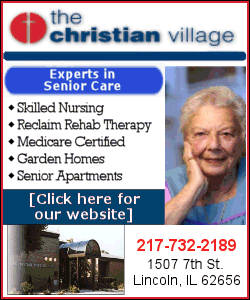 So I give Jesus control of my boat, my ministry, my relationships, my finances! I hear his call to go a little deeper, "Give and it will be given to you, a GOOD measure, PRESSED down, SHAKEN together, RUNNING over, will POUR into your lap. For with the measure you use, it will be measured to you."(Luke 6:38)
Sometimes we just need to head out into the deep waters and let down our nets for no better reason than Jesus has asked us to do so.
Our nets may come up empty for many days in a row but if we are obedient to God – if we are willing to listen and try the deeper things he suggests – if we are willing to venture out to the deeper truths – our nets will in the end be filled and filled so abundantly that our nets will almost break and our boats almost sink.
[Ron Otto, preaching minster, Lincoln Christian Church]