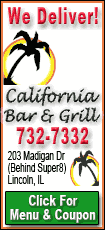 Japan's worse-than-expected fourth quarter GDP numbers were a sobering reminder of the toll on Asia's export-driven economies as world demand collapses amid the worst slump in decades. The world's second-biggest economy shrank 3.3 percent from the previous quarter, or at an annual pace of 12.7 percent.
Investors also seemed disappointed after finance chiefs from the Group of Seven developed countries finished their meeting in Rome with pledges to work together to boost growth and unemployment, but stopped short of concrete measures.
Increasingly, investors are unconvinced governments around the world are acting quick enough to solve the credit crisis, plummeting consumer demand and other problems at the heart of the economic slowdown, analysts said.
"The global recession is deeper than anticipated. At the same time policy makers are failing to deliver measures to address the problems," said Dariusz Kowalczyk, chief investment strategist for SJS Markets in Hong Kong. "It seems that what they're doing is too little too late."
Japan's Nikkei 225 stock average edged down 29.23 points, or 0.4 percent, to 7,750.17, and Hong Kong's Hang Seng Index dropped 98.79 points, or 0.7 percent, to 13,455.88. South Korea's Kospi lost 1.4 percent to 1,176.23.
India's benchmark tumbled 3.6 percent after the government, proposing its interim budget, offered no new stimulus measures. Markets in Australia and Singapore also retreated.
Bucking the lower trade, Shanghai's benchmark climbed 3 percent to 5 1/2-month high to extend China's recent really.
As trading started in Europe, Britain's FTSE 100 was down 0.1 percent, while benchmarks in Germany and France shed 0.4 percent.
In Japan, several exporters were hurt by the data showing the economy sank deeper into recession.
The result represents the steepest drop for Japan since the oil shock of 1974 and outpaced annual pace declines of 3.8 percent in the U.S. and 1.1 percent in the euro zone. A survey of economists by Kyodo news agency had projected an 11.6 percent contraction.
"It's clearly very shocking data," said Clive McDonnell, head of Asia strategy at BNP Paribas Securities in Hong Kong. "The drop is certainly beyond our own quite negative expectations. (Japan's) policy response has not been as effective."
Shares in Toyota Motor Corp. lost 0.7 percent, while electronics heavyweight Canon Inc. slid 1.2 percent. Sony Corp. lost 1.3 percent.
Meanwhile, mainland China's gains spread across an array of industries, with some resource firms especially strong. Baoshan Iron & Steel Ltd., the country's biggest steelmaker, soared the daily limit of 10 percent.