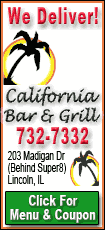 "We did it! Long live Mexico," said Mexican singer-actress Susana Zavaleta, who serenaded the crowd before the kiss with the classic Mexican ballad, "Besame Mucho," or "Kiss Me a Lot" -- also the name of the event.
The Valentine's Day kiss was meant to show love at a time when a crackdown against drug traffickers has led to widespread violence across the country. At least 6,000 people died in drug-related conflicts in 2008.
"More than 35,000 will simultaneously kiss to show that warmth and love are at the core of this capital, the heart of the Mexican Republic," the city's tourism department, which organized the gathering, said in a statement.
The event "is aimed at changing people's attitudes toward human relations, especially between couples, so that respect, equity and tolerance are at the center of any relationship," the statement said.
The giant Zocalo, which can hold 100,000 people, was half-filled as mostly young couples embraced and held one another in a lip lock for 10 seconds.
The kiss was delayed for several hours as organizers waited for people to gather.
As the crowd grew, city workers in cupid wings offered hugs, teenage boys carried signs volunteering their kissing services and couples practiced openly in a country that surprises many with its pervasive public displays of affection.
"We love demonstrating our love in front of everyone and in front of our family," said Lucia Gutierrez, 38, who spent the afternoon rehearsing with Vicente Romero, 34, her boyfriend of 10 months. "There's nothing bad about showing your love."