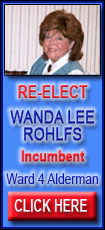 "We're going to come back at 11 o'clock tomorrow morning, and we're going to stay and we're going to work again and we are going to come back every day until we get this done," he said. "This will get done, and it will get done with the framework that has been presented to you as a result of 90 days of work by your elected leaders."
The proposed tax hikes include an increase of 1 cent on the dollar in the state sales tax, a 12-cent-a-gallon hike in the gasoline tax and a boost in vehicle licensing fees.
The measure also includes a one-time, 5-percent income tax surcharge for taxpayers who owe money to the state at the end of 2009. The surcharge would drop to 2.5 percent if California gets its expected share of money from the federal stimulus bill.
Many of the tax hikes would remain in effect through the 2013-14 fiscal year if voters approve a cap on state spending at a special election Gov. Arnold Schwarzenegger plans to call in May. That deal is designed to limit opposition to the spending cap, which was sought by Republicans as part of the budget deal.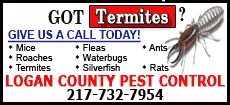 Steinberg said that the Assembly was ready to approve the tax bill, but that Republicans refused to supply enough votes to get it out of the Senate. It needs a two-thirds majority to reach the governor's desk.
Schwarzenegger and legislative leaders from both parties warned that California faces insolvency unless the Legislature enacts a midyear budget fix.
"I don't know what it takes for people to believe this really is a crisis," said Senate Budget Committee chair Denise Ducheny, a Democrat. "Maybe with a little sleep folks will appreciate the fact the governor and the leaders and many of us believe we have a budget."
The state controller already has delayed refund checks owed taxpayers and payments to state vendors because of the state's revenue shortage. And some 2,000 public works projects have been stopped because the state has no money to pay for them.
Schwarzenegger, meanwhile, has ordered furloughs for state government workers and has threatened layoffs for as many as 10,000.
Meanwhile, California's credit rating is so bad the state can't get loans.